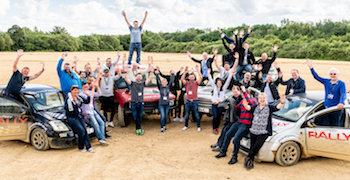 KCOM's Fastest 4 2019 event, the sixth of its kind and staged at Gloucester Rally School and nearby Cowley Manor Hotel, recorded its biggest ever turn out as 34 attendees took part in archery, shooting, 4x4 off-roading and a rally driving experience. 
To secure their place partners needed to earn a certain number of points by selling various KCOM products, including its Myriad voice platform. 
"The event is a fantastic opportunity for us to reward our channel partners and offer them a chance to compete on the track, unwind and network throughout the day and over an evening meal and drinks," stated Dave Hawkins, KCOM's Head of Channel Sales.