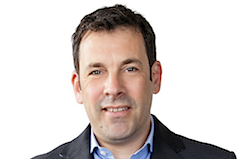 Comms Dealer has launched the ICT Investment Forum to encourage closer ties between investors and aspiring channel business leaders who are seeking ways to secure funding while gaining insights into the M&A process.
Knight Corporate Finance has taken lead sponsorship of the event and through its support of sharing knowledge and best practices the company has reaffirmed its commitment to helping businesses in the channel achieve high growth and build long-term value, ultimately driving comms sector investment and M&A activity. 
The event will be held on February 28th 2019 at BAFTA, 195 Piccadilly, London, and facilitated by TV and radio business journalist and presenter Simon Jack. 
 
"The ICT Investment Forum is a platform for leading acquirers, M&A professionals, investors and advisors to share their insights on the key issues for entrepreneurs wanting to take their growth strategy to the next level or prepare for a transaction," commented Comms Dealer MD Mike O'Brien. 
"The Forum aims to facilitate investment and dealmaking and provide a stimulus to M&A growth in the comms sector."
Knight Corporate Finance Director Adam Zoldan (pictured) has long stressed that it is essential for potential buyers, sellers and investment-seekers to fully understand their options in order to effectively advance through the process.
"The ICT Investment Forum is a fantastic idea and will be a great opportunity for business leaders in the channel to understand and discuss the range of options that are open to them and the type of transactions that are being undertaken by ICT businesses," stated Zoldan. 
The agenda will include an overview of comms sector M&A and investment activity, explore how the financing environment is evolving, and through thought leadership sessions and practical examples the Forum will help delegates to make critical evaluations of their own organisation and think more strategically about their future business planning. 
To find out more about the ICT Investment Forum and to register your interest in attending the event please visit www.ictinvestmentforum.com
The ICT Investment Forum is the second new event for 2019 to be announced by BPL Business Media (publisher of Comms Dealer) and follows the launch of Margin in Mobile which will be held on 21st March next year at the Northampton Marriot Hotel. 
Other BPL events include Comms Vision, the Comms National Awards, the Comms Dealer Channel Marketing Forum, Margin in Voice & Data and the Comms Dealer Sales & Marketing Awards.