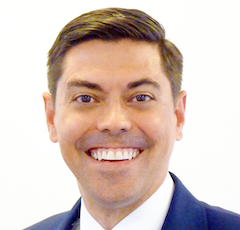 The Covid-19 lockdown and its impact on organisations has created a strong correlation between UCaaS and CCaaS that could redefine how these solutions are sold and deployed, according to Cirrus CEO Jason Roos.
Covid-19 has played into the hands of UCaaS providers but demand for a combination of UCaaS and CCaaS is reshaping how these solutions are sold and delivered. "The pandemic has forced organisations to move to a virtualised workforce quickly and has proved that this is not only possible but can be highly effective," said Roos (who aims to elevate his company as one of the UK's top CCaaS providers and rank among the top five in America). "Whereas UCaaS and CCaaS were traditionally viewed as two distinct solutions we are now seeing much greater overlap. Organisations that would not have considered their customer engagement as being a contact centre are now seeing more customers wanting to interact with them over a broader range of channels."
According to Roos, a standard UCaaS solution is no longer sufficient and customers are looking at CCaaS solutions to provide greater flexibility, agility and control. "With less face-to-face contact we are also seeing the lines blurring between the contact centre and the rest of the organisation," he added. "Today, everyone needs to be customer-centric, and if the contact centre is unable to deal with a specific customer query they need to quickly engage the support of specialist teams such as logistics, finance or operations. This is where blending the capabilities of the CCaaS solution with more traditional UC capabilities is essential."
Responding to this need Cirrus has launched CCaaS for Microsoft Teams. The solution embeds the capabilities of Cirrus' Contact Centre platform inside the Teams environment and enables contact centre agents and the wider organisation to collaborate. But the attractions of a virtual contact centre extend far wider. "We are seeing an increased interest across our complete CCaaS portfolio," added Roos. "In particular, organisations are looking at migrating to a CCaaS solution to better support and manage virtual working.
UCaaS and CCaaS were traditionally viewed as two distinct solutions, but there is much greater overlap now
"They need to accelerate their adoption of new interaction channels, expanding from a traditional siloed approach to embracing true omnichannel to empower 'super agents' to deal with customer enquiries over voice, email, messaging and social platforms. We are also seeing organisations looking for innovative ways to expand and enhance self-service, in particular embracing conversational AI to personalise and expand the capabilities of this channel."
It goes without saying that Cirrus is having many conversations around the virtual contact centre and how organisations can empower remote agents while being able to manage both productivity and the customer experience.
"However, what is more exciting is that these conversations are not just about virtualising the current capabilities of the contact centre but using this as an opportunity to transform the contact centre," enthused Roos. "We are working with organisations to expand the range of channels of interaction they offer to their customers. We are exploring innovative ways to provide intelligent and personalised self-service across all channels, and we see a massive appetite to leverage analytics to understand and improve the customer experience across all touchpoints."
Another area of significant demand noted by Roos is around security and compliance. Cirrus has received urgent requests from customers needing to equip agents working remotely to make secure transactions. "We are helping a number of organisations to do this securely using our Link Pay+ solution which sends customers a secure payment link and allows them to enter their card details while speaking to an agent," he explained. "These card details are completely masked from the agent to ensure a secure transaction and conformance to PCI DSS compliance."
With the Covid-19 lockdown and rise of virtual meetings, selling over video requires new skill sets but Roos does not see this requirement as a significant issue for sales people. "Whether you are sat in the same room or engaging over video, the fundamentals are the same," he commented. "It is about taking the time to truly understand the challenges of the customer and what they are trying to achieve and then presenting the solution that delivers the desired outcomes. If anything, engaging more over video is proving a good thing. We are able to have more dialogue with potential customers and support our partners by ensuring we place the right specialist in front of the customer.
"Taking a step back, we do not see the Covid-19 pandemic as having changed the vision of the contact centre and the goal to create a connected omnichannel experience, but more as an event that has accelerated organisations' need to make this a reality. We now have greater respect for uncertainty and a more significant requirement for agility. This means that organisations have to adopt CCaaS solutions that not only align to what the business needs today but has the scalability, flexibility and reliability to adapt as customer preferences, expectations and the world we live in changes."