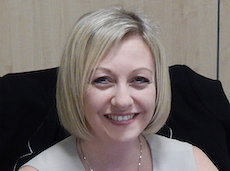 The number of CCaaS projects outsourced to Support to Win reached record levels during H2 with September seeing more contact centre projects and seats installed than any other month.  
Orders grew 33% during the period as channel companies lacking the skills or scale turned to Support to Win, driving a 109% uplift in CCaaS revenue which matches the professional services company's work in enterprise hosted telephony and UCaaS. 
Support to Win CEO Julie Mills said: "We see two main factors behind this increased demand: More CCaaS providers and partners using our smartsourcing flexibility to get projects done, and more interest in our DNA (Discover, Normalise, Automate) capabilities to accelerate migration projects and cut out human error. 
"There are big opportunities for anyone selling CCaaS who needs to remove the operational headaches, particularly around customer onboarding and go-live."
The white label services in most demand include project management, deployment, complex migrations and in-life customer care.
"We weren't as well known in the contact centre space – even though we've always done it – but that's changing as more people see the benefits," added Mills.