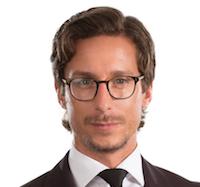 Channel billing specialist Union Street has produced a white paper to help resellers get up to pace with the new Ofcom directive on Mobile Bill Limits which comes in to effect in October. 
The new rules require providers of mobile phone services to offer customers the ability to cap the cost of their bill and to notify customers when the limit is about to be reached. This will be available to all those taking out a mobile contract on or after 1 October 2018.
If a service continues to be provided without this consent, the provider is prohibited from billing the customer for any charges for the service after the limit is reached. 
Ofcom hopes that providers will voluntarily offer bill limits to those in existing contracts, but this will not be a legal requirement.
"Some comms providers may be considering the possibility of offering customers a range of pre-set bill limits to choose from instead of allowing customers to decide on a limit of their choosing," said Vincent Disneur Head of Sales and Marketing at Union Street.
"This is currently not covered by the legislation which refers to the customer having an opportunity to specify a billing limit. 
"From a practical perspective, Ofcom recognise this approach would assist providers in managing the billing limits across their entire customer base. Nevertheless, it remains mandatory for providers to ensure they comply with the new regulation."
See: https://www.unionstreet.uk.com/mobile-bill-limits-implementation/