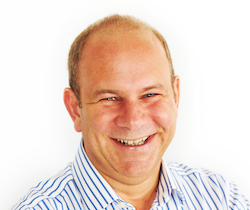 Billing providers face an opportunity to lead with purpose, catalyse innovation and scale up the channel's capacity to provide critical services across diverse and evolving markets, says Inform Billing MD Shaun Bodsworth.
Not so long ago, the big challenge to the profitably of billing providers and resellers was to break their loyalty to legacy systems and desk-based applications. Cloud solutions were in the ascendancy – after all, it's what customers want, expect and need – and the shift to cloud also provided a catalyst for innovation. "Anyone not using a fully cloud-based billing platform should be asking serious questions of their provider," commented Bodsworth. "It may not be a painless move, but the risks to a business of being stuck on old technology, such as those around disaster recovery and business continuity, should not be underestimated."
This stark assessment underscores the extent to which Derby-based Inform Billing has pursued a course of business reinvention, which is an ongoing process. For example, the company's focus throughout 2022 and into 2023 continues to be on functionality that supports and improves integrations between different systems and automations, to simplify and speed up processes and solutions that help resellers and end customers to become more self-sufficient. "Self-service functionality, particularly relating to mobile services, has also evolved from a nice-to-have to an essential requirement," added Bodsworth.
 
"Mobile continues to be a growth area, attracting new entrants and existing dealers seeking to gain more flexibility in their offering and greater autonomy by equipping themselves with true wholesale mobile offerings. Having the right billing capability to offer creative tariff packages and flexible options for pricing and bundling is also critical to a reseller's success in the mobile space."
Inform Billing's refinement of existing carrier integrations – such as improvements to monitoring unbilled usage, updating mobile bars and completing SIM swaps for leading suppliers – has also taken big strides in line with increasing demand and a greater focus on research and development. "Over recent years we have invested in excess of £5 million in the research and development of our products," stated Bodsworth. "Executing our development roadmap is critical to success and we have full control of this through our in-house development team."
Inform Billing is not immune from the pressures that impact all channel businesses, and recruiting people with the right skills has proved to be one of its biggest, but not insurmountable, obstacles to achieving its goals. "The combination of the upward pressure on costs from rising salaries and inflation and the downwards pressure on pricing, along with the distinct shortage of skilled and unskilled workers, is likely to remain one of the biggest challenges facing businesses across the channel in the year ahead," added Bodsworth.
Looming challenge
He pointed to another looming challenge that could explicitly impact the channel, despite the nature of the issue being less clear. "Although the final details are still concerningly awaited, another key development on the horizon in 2023 is the introduction of One Touch Switch which will present a significant challenge to the channel," stated Bodsworth. "From network providers to aggregators, to resellers and billing providers, how the channel responds will play a key part in competing with the big connectivity partners, particularly in the residential market."
It is encouraging to see is an upward turn in new entrants to the market catalysed by the migration from traditional voice to IP-based services and the roll out of full fibre. "These developments provide opportunities for resellers, both new and established," added Bodsworth. "It will be exciting to see what follow-on solutions develop through OTT services, in a similar way to how mobile applications have evolved over time on the back of improved network infrastructure and more powerful devices. These OTT services represent a tremendous opportunity for subscription-based content and on-demand services that will require a different approach to billing.
"For the channel to adapt and adopt evolving and improving OTT and connectivity services it will become more important to select suppliers on merit, particularly as the landscape could evolve quickly. With this in mind, keeping billing and the more general selection of software applications independent from other service providers will give greater freedom to adapt and provide choice to end customers."
Inform Billing's customers span traditional telecoms, IT, mobile, connectivity and IoT as well as utilities, waste management, banking and hospitality. "These customers all use our software in different ways for billing," noted Bodsworth. "An adaptable approach to automation, integration and AI technology will continue to play a large part in the future. We are developing partnerships in diverse markets relevant to the subscription economy, opening up future opportunities for both Inform Billing and the channel."