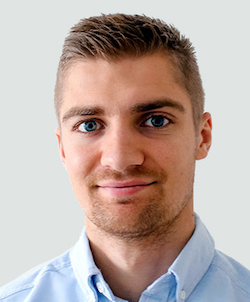 Responding to the market forces that will shape the future of billing, Tekton MD Harry McKeever has struck a balance between taking actions to drive innovation while moving the needle on today's opportunities and challenges.
To understand the future of billing in the ICT channel it is key to acknowledge the driving forces at play. According to McKeever, the billing landscape will undergo significant changes over the coming year and beyond, and will be characterised by greater flexibility, personalisation and digitalisation. But these next moves will be accompanied by familiar challenges which McKeever says can be disburdened with the right billing approach. "The channel's infamous competitiveness and tight margins remain the biggest issue," stated McKeever. "Resellers are continually faced with the challenge of differentiating themselves against largely like-for-like counterparts. However, billing offers a clear route for creating significant competitive advantage, and as a billing provider we must continue to innovate."
The factors that are redefining the channel's billing ecosystem include greater demand for automation and digitisation, so much so that McKeever urged ICT providers to invest in tools and technology to automate billing and customer management. "Incorporating automation and AI into billing systems to improve accuracy, reduce human error and increase efficiencies is key," stated McKeever. "Offering a dynamic self-service facility for improved visibility, control and overall end user experience is also fundamental. Customers value having access to real-time information, personalised alerting and transparent billing practices."
Furthermore, big data and analytics enables channel providers to gain insights into customers' usage patterns and preferences, enabling them to personalise billing and pricing strategies. "Predictive analytics and machine learning algorithms identify patterns in customer data," stated McKeever. "Astute resellers will use their billing platform to gain commercial intelligence, rather than to simply issue invoices. They will have the ability to track and analyse customer usage data to improve billing accuracy, influence commercial strategies and target up-selling opportunities. Visualisation and comprehension, rather than raw data, is essential."
Billing offers a clear route for creating significant competitive advantage, and as a billing provider we must continue to innovate
Meeting the growing demand for real-time information and automatic CDR imports improves cash flow and reduces the need for customers to pay large lump sum bills at the end of a billing cycle. "Business intelligence reporting and margin analysis suites also help resellers to identify loss-making services, unallocated services and high margin charges," added McKeever.
Another consideration when developing future-proof billing systems is the growing use of digital payments. McKeever pointed out that ICT channel providers will need to adopt advanced modes of payment such as e-wallets, virtual credit cards and other digital payment methods to meet customer demand. He also noted that the Internet of Things and connected devices will lead to more complex billing models. "With the growing number of connected devices, billing solutions need to handle the increased complexity and volume of data generated by these devices," added McKeever. "This includes usage-based billing and real-time charging.
"We expect the IoT to be a hot topic in 2023 with more resellers capitalising on it. This means expanding our SIM management integrations to include additional vendors and a wider array of functions." Tekton's integration with mobile providers has long been a feature of its platform, allowing customers to self-serve functions from SIM swaps to call barring. And with the emergence of 5G, billing solutions need to support the greater speed and capacity of these networks. "This includes real-time usage-based billing to keep up with the increased data usage in 5G," added McKeever.
Also at the forefront of his mind is the growth of omnichannel billing, because connecting all customer touchpoints, such as website, customer service centres and mobile apps, enhances the customer experience. Another aspect of improving CX is the integration of billing systems with other service providers to provide customer choice. "Establishing API integrations into third party best-of-breed software systems, such as accounting software, saves time and combines data from multiple sources to produce tailored intuitive reports that support strategic planning," noted McKeever.
Throw into the mix Ofcom's billing-related regulatory changes and the need to stay compliant comes into sharp focus. This includes the watchdog's latest update which gives customers more control over bundles and alerts. Taking all this into account, it's clear that resellers need to be adaptable and innovative to succeed in the future. "By offering a variety of billing options, going online, bundling services, personalising their billing, automating their processes and implementing SaaS billing, resellers will be able to stay competitive," concluded McKeever.
More Tekton Billing updates
Tekton Billing's 2022 strategy was to develop the business in three key areas – customer acquisition, product enhancement and recruitment. Partner numbers increased by 89 per cent, including three key acquisitions in the Tier-2 mobile service provider sector. Billed revenue through the platform has doubled, and 99.87 per cent of tickets were resolved within SLA, helping towards zero per cent churn.
In response to regulatory requirements Tekton also made security enhancements to its platform including tokenised API authentication and multi-factor authentication (particularly important for resellers complying with Cyber Essentials certification). The company also took on five new starters in 2022 – a year that saw the McKeever family's sale of reseller business Jutel which enabled the directors to focus their efforts and resource on Tekton.