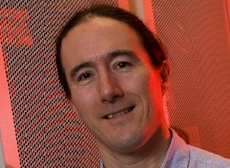 Zen Internet has secured certification as a B Corporation (or B Corp), joining a growing group of companies reinventing business by pursuing purpose as well as profit. 
Zen has been certified by B Lab, the not-for-profit behind the B Corp movement, as having met rigorous social and environmental standards which represent its commitment to goals outside of shareholder profit. 
The B Corp certification addresses the entirety of an organisation's operations and covers five key impact areas of Governance, Workers, Community, Environment and Customers. 
The certification process is comprehensive and organisations are required to implement and maintain processes which enhance social and environmental contributions. 
These processes are then reviewed during the verification stage to ensure they meet the required standards. 
Examples include energy supplies, waste and water use, worker compensation, diversity and corporate transparency. 
To complete the certification, an organisation must legally embed their commitment to purpose beyond profit in their company articles.
Zen is now the largest B Corp accredited telecoms service provider in the UK and part of a community of over 3,500 businesses globally who have certified as B Corps. 
The B Corp community in the UK, representing a broad cross section of industries and sizes, comprises over 330 companies including well-known brands such as The Guardian, innocent, Patagonia, The Body Shop, and organic food pioneers Abel & Cole.
Richard Tang, founder and Chairman at Zen, said: "From the moment I started Zen my philosophy was to create a company that made a positive difference to the wider world, not just the bottom line. 
"This accreditation backs up the years of hard work to make this happen. 
"For too long companies, particularly large companies, have focused on short-term profits to the detriment of all else. Zen wants to show its customers and the industry that we can be a successful and profitable company, without compromising our values."