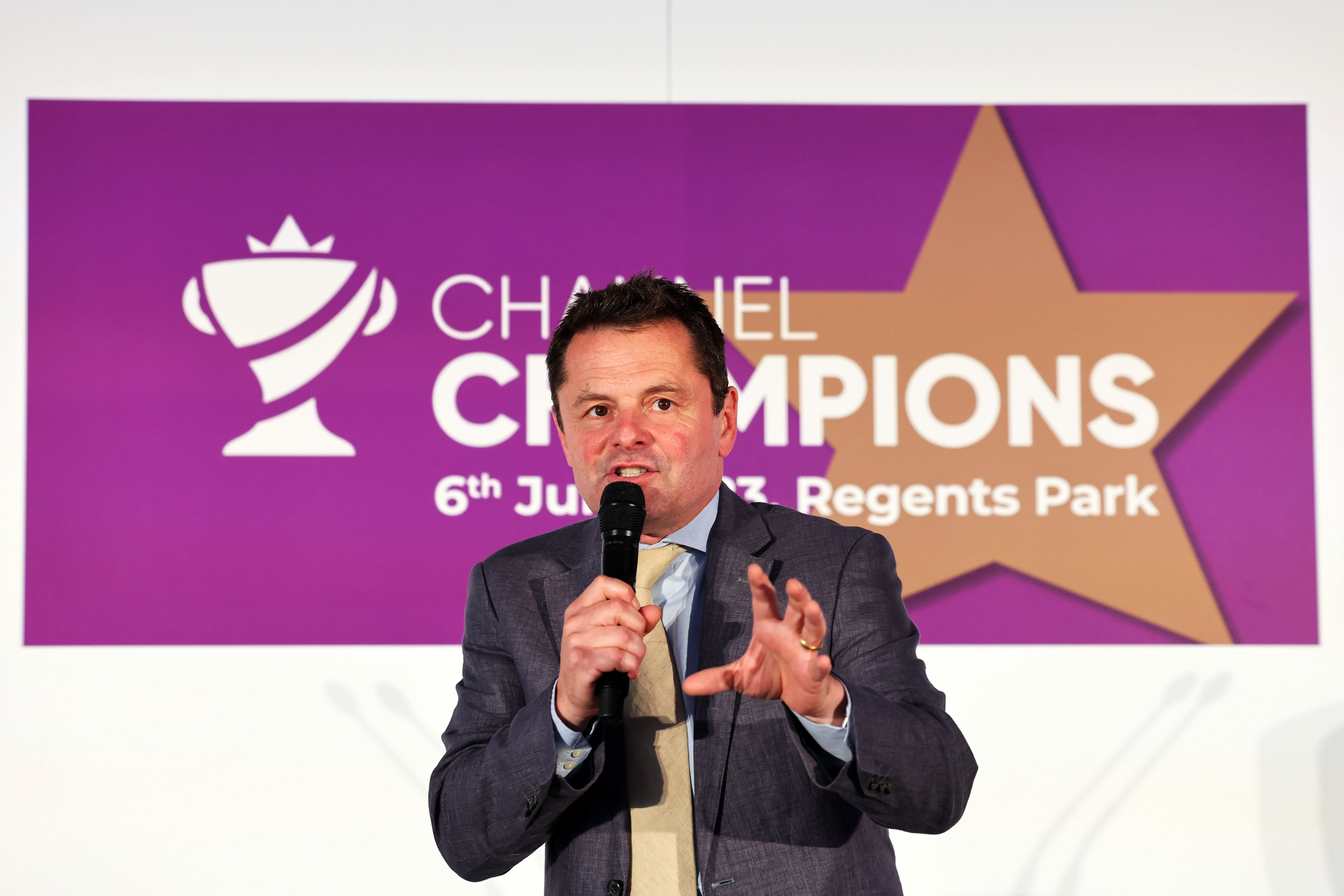 Congratulations to the winners at this year's Channel Champions Awards, which saw a record number of entries. The ceremony followed a celebratory garden party held in the sunshine at Regents Park on July 6th.
The awards were hosted by journalist, TV host and winner of Strictly Come Dancing 2009 Chris Hollins (pictured).
The event recognises the often-unseen teams in channel organisations across the business and management spectrum including sales, marketing, technical, sales support, finance, executive leadership and culture.
There were also special awards to recognise excellence in event management, apprentice schemes and charity work.
TalkTalk Wholesale Services scooped a hattrick of gongs on the day, including its HR, People and Culture Team being named Overall Team of the Year.
ProVu Communications, Inform Billing, Global 4 Communications and Giacom all secured a brace of commendations at the event.
"We have had a 35% rise in the number of companies entering this year, underlining what a dynamic and inspiring industry we work in," said BPL Business Media MD Michael O'Brien.
"Thank you to all of our entrants, judges and sponsors for making such an event possible, namely Headline Sponsor Giacom."
Giacom CEO Terry O'Brien adds: "That's a wrap for the 2023 Channel Champions Awards and what a great day it was, full of sun, networking and celebrations.
"This week has been a memorable one for us at Giacom following our rebrand, and I'm so proud that the hard work and dedication of the team was recognised with us taking home two awards and being highly commended in two categories. We can't wait to see you all at Channel Champions again next year!"
Congratulations to all the 2022 Channel Champions Awards winners!
Reseller Sales & Account Management Team – START COMMUNICATIONS
Reseller Marketing Team - FOCUS GROUP
Reseller Technical Support & Engineering Team – GLOBAL 4 COMMUNICATIONS
Reseller/ Service Provider Sales Support Team - FIDELITY GROUP
Reseller Executive Leadership Team - EVOLVE
Reseller/ Service Provider Billing & Finance Team – GLOBAL 4 COMMUNICATIONS
Reseller HR, People & Culture Team – PRESTIGE TELECOM GROUP
Vendor/Distributor Sales & Account Management Team – INFORM BILLING
Vendor/Distributor Marketing Team - FULLFIBRE
Vendor/Distributor Technical Support and Engineering Team – INFORM BILLING
Vendor/DISTRIBUTOR Sales Support Team - GIACOM
Vendor/Distributor Executive Leadership Team – TALKTALK WHOLESALE SERVICES
Vendor/Distributor HR, People & Culture Team - TALKTALK WHOLESALE SERVICES
Service Provider Sales & Account Management Team - VOICEFLEX
Service Provider Marketing Team – GIGABIT NETWORKS
Service Provider Engineering and Technical Support Team - IPNETIX
Service Provider Executive Leadership Team - PANGEA 
Service Provider HR, People & Culture Team – ANS GROUP
Distributor Marketing Team – PROVU COMMUNICATIONS
Distributor Executive Leadership Team – PROVU COMMUNICATIONS
Distributor Billing and Finance Team – ECLIPSE WHOLESALE
Apprenticeship Champions – THE INSTITUTE OF TELECOMMUNICATIONS PROFESSIONALS (ITP)
Event Champions – GIACOM
Charity Champions - GAMMA
Channel Champions Team of the Year – TALKTALK WHOLESALE SERVICES HR, PEOPLE AND CULTURE TEAM