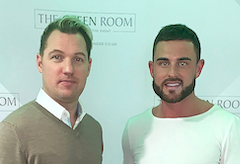 Milton Keynes-based Midpoint Communications, established in 2016 by MD Chris King, is planning to boost staff numbers by 50% this year to 24 as he seeks to leverage new business opportunities unlocked by an 'unforeseen' service provider relationship with 9 Group.
Midpoint had already been considered a success having picked up the Newcomer of the Year award from its previous service provider, which was acquired by 9 Group last summer.
At first sight, the idea of building a stronger business on the back of an enforced change of supplier was not obvious, according to King, who admits he was concerned about events that were beyond his control.
But if the experience taught him anything, said King, it is that a change of circumstances and a different approach can work far better and be transformative for resellers.
"Being a larger operation, the scale of support that 9 can provide is bigger than our prior relationship," he said. "That is not just beneficial, it is now unequivocally pivotal."
The continuity of relationships with people who transferred across as part of the acquisition was also important, noted King, who now has a chance to seize new business growth opportunities in areas of the market he had not until recently fully considered, such as hosted comms, mobile telephony and IT products including Microsoft Office 365. 
"I can see the value that a larger product portfolio can bring in terms of customer retention and business success," added King. "Access to 9's Virtual Office and engineering team will be crucial in this. 
"Marketing support and help with incentivising our staff could also make a big difference to how we position and promote products."
Adam Cathcart, MD for Partners at 9, commented: "Last year's acquisition introduced a number of established reseller relationships to 9 who, like Midpoint, have an appetite to exploit an expanded product portfolio and fully managed billing services."
Pictured above: Adam Cathcart (left) with Chris King