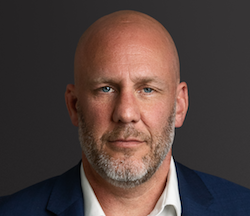 CX provider Sabio Group has acquired Salesforce consulting partner Makepositive to strengthen its human service offering.
Sabio Group's CEO, Jonathan Gale (pictured) says the acquisition addresses the complex interactions contact centre advisors are left to respond to due to AI and conversational technology.
"This has introduced more complexity on the advisor desktop, increasing the need for assistive human service solutions that offer true real-time digital support for advisors," he said.
"Salesforce is a driving force in this space as traditional contact centre technologies merge with the customer engagement centre market."
The move signals Salesforce's plan to use its partners to grow in the UK. 
Leon Mangan, Salesforce's SVP, Alliances and Channels for EMEA and LATAM, said: "Salesforce is investing for growth in the UK, and our partner ecosystem is an essential driving force behind this."