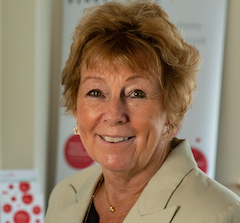 Deeside-based Direct Line Communications has bagged Gold Partner Status from Gamma as it approaches its 30th year in business.
Founder Paul Wood, who runs the firm alongside his wife Lynne (pictured), has seen a big shift in the way businesses have upgraded their equipment and systems to meet the challenges of Covid-19.
"A lot of the technology being used now has been around for years, but most firms and their employees have never really had to use them, so it has come as a shock to the system," he said.
"Whether that be video conferencing and other platforms, the culture and way of working has shifted dramatically and will probably never be the same again."
Direct Line Communications now employs 11 staff and is also accredited for Cyber Essentials and is Safe Contractor Approved.
Lynne stated: "This was already a sector that changes rapidly - so you can imagine the developments we've seen over the years - but nothing like the challenges of past months.
"We have been very busy, and that brings pressure, but working in partnership with clients has enabled us to get through it successfully to this point."
Louise Fairley, Partner Programme Manager at Gamma, said: "The criteria we have set for the Gold Partner status is high and Direct Line Communications has proven to be a deserving partner. 
"This status opens up further benefits including premium content and campaign access in the partner marketing platform Accelerate, a managed service for building campaigns, one-to-one marketing consultancy and annual marketing development fund."