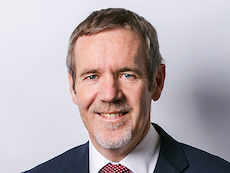 Vodafone's 5G roll out has gone into overdrive with 12 more cities set to go live later this year, building on the seven cities that are already live or activating. Vodafone first carried 5G traffic over a commercial mobile network in October 2018 from a location in Salford, Greater Manchester.  
Since then sites in Bristol, Cardiff and Liverpool are also streaming live 5G mobile data traffic.
 5G antennas have been installed in Birmingham, Glasgow and London ahead of going live over Vodafone RedStream, the operator's nationwide optical fibre network which enables speeds of up to 10 gigabits per second.
 
Alongside the seven cities already announced, Vodafone will be launching 5G in Birkenhead, Blackpool, Bournemouth, Guildford, Newbury, Portsmouth, Plymouth, Reading, Southampton, Stoke-on-Trent, Warrington and Wolverhampton this year.  
Vodafone is also testing the performance of 5G smartphones, processors and routers in its Newbury technology headquarters.
 
"5G promises device speeds around 10 times faster than 4G," said Vodafone UK Chief Technology Officer Executive Scott Petty (pictured). "Data transfer of less than 20 milliseconds will be standard. 
"5G will also deliver response times of less than five milliseconds into smart factories, connecting robots and mobile machines, connecting British business like never before.
 
"5G will usher in a new era where everyone and everything is better connected, whether you are running a hotel in Portsmouth or broadcasting live at MediaCity in Salford."
 
Vodafone's investment in Active Antenna (Massive MIMO) technology – which provides multiple-data 'channels' from a single antenna – means that many existing 4G sites are 5G-ready.