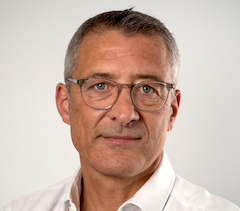 5G will become the entry ticket to a new world of technology and applications, unleashing industries from the relative limitations of traditional infrastructure.
And according to Gavin Jones, Channel Director at BT Wholesale, it is time to wake up to the coming revolution...
5G is about the integration of business services and we will see multiple different technologies for complementary use cases within a single building, office or campus environment in the future, believes Jones. "The more society relies on mobile connectivity, the more we will all need to focus on improving network capacity, latency and quality," he stated.
"This will mean an extensive evolution of the current architecture to address single points of failure and shared fate scenarios, moving content closer to the edge and extending quality of service implementations to full network slicing. Therefore, it is imperative that the channel ensures it is partnering with operators that can help them deliver their end-to-end 5G mission, through a combination of technical knowledge and industry experience."
5G networks consist of multifarious technologies, all working in tandem to deliver a superfast, resilient and intelligent end result. As such, these smart new networks will demand a shift in how the whole industry looks to harness the power of these networks. "Dialogue with operators, as well as the manufacturers of 5G-ready devices, will be imperative to maximise the opportunities for the channel and their customers," added Jones. "There is no need to delay. Channel resellers should start planning now."
The expected surge in demand for 5G network capacity, driven by video consumption, augmented and virtual reality, IoT and other new data-hungry applications, is going to change how capacity in high density areas is managed. "Small cells technology will be needed to complement 5G and can become the capacity workhorses of the network, providing a more cost-effective approach to managing capacity within built-up areas and buildings with dense populations, such as sports stadia," said Jones.
There is no need to delay. Channel resellers should start planning now
"Building and maintaining 5G networks is complex, and that's before everyday services are rolled out on top. Therefore, collaboration based on strong partnerships with operators will speed up the development of next generation data-driven, automated, self-healing solutions, all of which help to minimise downtime, create 5G business models and maximise channel opportunities."
In terms of planning, while 5G will rely on some fixed-wireless substitution, fixed networks will continue to play a critical role in mobile delivery, providing capacity through the backhaul and core network, pointed out Jones. "Providers and partners need to continue to deliver on their technologies to ensure seamless services," he added.
"In other areas, the ongoing debate around the Government's 5G auction will need to be resolved to help this technology move forward, and regulatory bodies need to continue to be involved in order to ensure 5G best delivers."