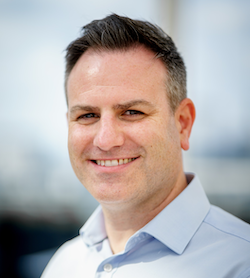 The delayed Salisbury and Mildenhall PSTN shut downs planned for April were pivotal, but with strong measures now in place to ensure the new October deadline is met, two key questions have emerged:
Does Openreach's new strategy signal strong intent? Or is its 2025 planning flawed? Here, Openreach Managed Customer Migrations Director James Lilley responds...
The postponement of Openreach's highly anticipated PSTN closures in Mildenhall and Salisbury from April 19th to October 9th raises a number of questions, especially when you consider the 'gentle measures' introduced to encourage customers still using analogue services (without an agreed exemption) to convert to digital alternatives by limiting broadband download speeds to around 2Mbps from April 24th and re-routing outbound telephone calls to CPs (not emergency services) from June 5th.
Why are these restrictive measures a necessary intervention?
We've decided to extend the trial period and give everyone more time to test and review further measures which nudge customers to have a conversation with their provider about their future service. These measures are a gentle but firm reminder for them to get in touch with their phone or broadband service provider, who will then advise whether they should be exempt from the changes or need to upgrade to a new fibre-based service.
We've chosen to go with speed restriction first rather than jump straight to call forwarding, so customers can still do basic broadband usage but notice enough to contact their provider. We're testing these measures alongside providers so they'll be under review throughout the process. And it's important to underline that we're still exempting any vulnerable customers from the process.
Why did Openreach call these measures 'responsible adjustments'?
It's important to underline we've been working closely with CPs, local councils and industry throughout the trials to make sure all vulnerable customers – like people who rely on care alarms which use the old network – are exempt and won't be affected by the changes. And we're introducing these measures in a staggered way so we can monitor and review their impact – starting with a reduction in broadband download speeds to around 2Mbps from April 24th, followed by a process of rerouting outbound calls to service providers from June 5th, in the same way that happens when customers don't pay their bill. Outgoing calls won't be stopped, they'll be auto-forwarded.
Responsibility lies with the entire industry, and getting to the 2025 finishing line will need a massive collective and collaborative effort
This should prompt a conversation between the customer and their service provider about the need to upgrade and what needs to happen next. Incoming calls will still be received as normal. Once an all-IP order is placed or an exemption request submitted, Openreach will return all call and broadband services back to normal within a 24 hour period.
What will be the impact on CP customer relationships when Openreach restricts their customers' services?
The impact will ultimately be positive as we've been working through what needs to happen with providers right from the very beginning of both trials. None of this should come as a surprise for providers. We've engaged with them throughout this process via regular monthly industry forums which cover what this means for them and their customers, checked progress and clearly published the timelines involved. We've also kept Ofcom up to speed throughout.
During the trial process we've taken numerous actions to help CPs avoid the current scenario. We notified CPs about the cessation in both trial areas back in January last year to get them to identify and share with us those customers that should be exempt but also to contact and help upgrade those customers who aren't. We're now effectively giving an extra six month extension to carry on with this process and to test whether service measures can help to upgrade those last remaining customers.
What signal does Openreach's strategy send to the industry and end users?
The overriding message is that we all have a part to play in moving to this new digital world. It is something that will impact everyone – from consumers, to small businesses, suppliers of specialist services such as lifts, alarms, card payment readers, fax machines, health pendants etc. BT's deadline for retiring analogue services is approaching fast, and we as an industry need to collectively respond and find the means to upgrade people off the legacy network as safely and smoothly as possible.
These measures signal that we're serious about helping our Communications Provider customers find the right tools to help upgrade their customers – especially where those customers haven't responded to attempts by their CPs to contact them. These pilots are the initial phase of an ongoing programme, so it's about finding the right mechanisms to make sure everyone can be migrated safely and effectively. In terms of the adjustments, it's about trialling ways to gently nudge the last few customers in the trial areas to take action instead of leaving them cut off – something that was originally due to happen by April 19th.
What should the channel read from Openreach's decision to delay the trials?
It's important to say the trials have gone well with lots of collaboration across the industry. Most people in Salisbury and Mildenhall have now upgraded to a fibre-based phone or broadband service but, at the same time, a small number of customers haven't upgraded yet, despite multiple attempts to contact them. This includes using all manner of channels like postcards, letters, emails, door knocking, drop-in clinics, calls and lots of local media coverage.
At the start of this process there were over 15 million lines that needed to be upgraded to digital. To date we've converted around 30 per cent so we're making good progress
It's also important to remember that these trials are about working to help providers get ready for BT Group's 2025 deadline when, in common with other telecoms operators worldwide, it intends to retire the existing analogue system. We're doing what we can to facilitate the process and we'll be sharing our findings so providers can use them to inform what they might want to do in the future.
Where does responsibility for 2025 success ultimately lie?
Responsibility clearly lies with the entire industry, and getting to the 2025 finishing line will need a massive collective and collaborative effort. Everyone in our industry knows that the current copper-based technology is coming to the end of its lifespan and can't keep up with the new digital demands of today's end users, who demand more reliable, faster, future-proofed connections that fibre can provide.
It's interesting to think that despite the world undergoing immense digital transformation over the last few decades, telephone calls are one of the few analogue forms of communication not to be fully digitised. This is already happening all over the world, with countries like Germany, Japan and Sweden already well ahead of us in upgrading lines to digital. So this is not something we can ignore or delay. Ultimately, the providers are responsible for making sure their customers are ready for the switch from analogue to digital services. The steps being introduced here are aimed at helping to facilitate a discussion between the CP and the end customer about the need to upgrade.
Are the delays and restrictive measures the result of failures in communication?
In December 2020 we stopped selling analogue services (WLR) and notified industry that we'd be ceasing these services in both trial areas in April this year. We consulted extensively with our customers who agreed that the trials would be an ideal test bed to try different approaches. Our largest CP customers are proactively engaged in upgrading their customers and have tried a number of communications approaches including letters to customers advising them about the need to upgrade, email campaigns, local advertising, calling customers' directly, knocking on peoples' doors and town hall drop in sessions, including another of our larger CPs who visited the trial sites with a branded 'battle bus' to help reach local people with information about what they need to do to upgrade.
Both the extension to the trials and the service measures we're putting in place are focused on testing safe, responsible and effective ways of moving a small minority of customers who are yet to upgrade and haven't responded to more traditional methods.
Are you confident that the 2025 deadline will be met?
Yes. At the start of this process there were over 15 million lines that needed to be upgraded to digital. To date we've converted around 30 per cent so we're making good progress. Stopping the sale of copper based analogue products and services across the UK in September this year should also help to speed up the rate of migration. Our stop-sell programme is helping to push the digital migration and altogether we've notified industry of around 700 exchanges – covering around 6.6 million premises – that have now stopped selling copper products and services or will go stop-sell over the coming months. More are being added every quarter as our full fibre build continues apace.
These trials have been a great opportunity for the industry to learn and these latest measures are an extension to this learning opportunity. The intention to retire analogue phone networks – including the PSTN, was first announced back in November 2017, so the industry has been aware of what needs to happen for a good deal of time and, for the most part, we've seen CPs and other stakeholders respond positively to the challenge.