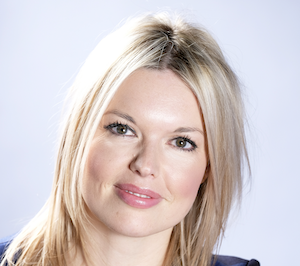 The leitmotif running between the lines of industry discourse right now is pressure, pressure from the impact of the coronavirus, and pressure from the approaching switch to an all-IP world in 2025, which continues to build as the clock runs down…
Here, Katie Milligan, Managing Director for Customer Commercial and Propositions at Openreach, explains why it is crucial for CPs to strategise their all-IP migration plans with similar urgency as their commendable responses to the sudden challenge of keeping businesses working during the coronavirus pandemic…
Are CPs acting fast enough to meet the 2025 deadline?
This is a mammoth task. Openreach alone has more than 15 million traditional voice lines that will need to be upgraded to IP over the next five years, roughly 50k every week between now and 2025. We can't do this alone, which is why we started the withdrawal process with industry in May 2018, and since then we've seen migration numbers ramp up. But they're currently still nothing like the levels that we'll need to see.
Is the 2025 PSTN closure date realistic given the scale of the task?
The deadline is a significant challenge, but achievable. We started the withdrawal process with the launch of an industry consultation on upgrading the access network, the withdrawal of WLR products and the smooth transition to IP voice services, which ran for ten weeks. So CPs have effectively been given a seven year notice period. But with current transfer rates at around 6,000 lines per week and 15 million lines to go by 2025, there clearly needs to be a massive gearing up across the industry, and quickly.
With current transfer rates at around 6,000 lines per week and 15 million lines to go by 2025, there clearly needs to be a massive gearing up across the industry, and quickly
We've been working with industry to make sure that everyone knows what's happening and what part they need to play. It's important that CPs work up their all-IP migration plans and engage with Openreach and wholesalers to turn those plans into real customer moves onto broadband-based networks.
Are you optimistic about the channel's ability to meet the deadline?
The situation elsewhere is encouraging. In other countries the typical migration period is four to five years. For example, Germany, which has many market similarities to the UK, launched a planned four year migration in 2014 and has now successfully migrated over 80 per cent of its fixed lines over to IP. The notice we've provided industry about the PSTN switch-off and WLR withdrawal is similar (about seven months less) to the amount of time between JFK's announcement that the USA was sending men to the moon to the achievement of that promise. I'd like to think that while we have a challenge on our hands we will be similarly successful.
How have CPs responded to the launch of SOGEA?
The response has been positive, but that shouldn't come as a surprise. Between our Early Market Deployment (EMD) launch in September last year and the end of December we'd already completed 85,000 orders on both SOGEA and its Gfast equivalent SOGfast. Since then, the volumes of orders have continued to increase as the products have been fully launched.
Our CP customers seem to be gaining confidence in the product and are starting to ramp up their sales volumes. And we've seen a number of customers launching consumer offerings based on both SOGEA and SOGfast. We've been helping the larger CPs learn about the product and giving them guidance on developing their sales and ordering systems to help speed up the sales process. Meanwhile, the smaller CPs have also been enthusiastic with some notable investments in building superfast and ultrafast broadband networks in recent months.
What did you learn during the trial and pre-launch phase?
We saw overall order volumes increase dramatically during the trial and soft launch. This allowed us to get a better grip on understanding key product performance measures such as Early Life Failures and On Time Delivery, as well as the right way to sequence the migration, in other words, when to move the voice service. We were also able to make sure that we had the right sales and ordering systems in place, and that we're able to provide the right level of support. So, for example, the addition of 600 SOGEA trained engineers to add capacity and help us reduce the number of missed appointments helped improve the overall customer experience.
We're moving towards a radically simplified portfolio, which means any customers using WLR and related products will need to migrate to alternative products
It also gave participating CPs an opportunity to learn about how best to position their propositions to customers. For example, the trial emphasised the need to supply clear instructions for end users on how to install in-home devices. The switch to an Openreach broadband only product can mean a few changes for end users. Another important lesson we learnt was making sure customers understood that extension wiring on their premises would not be supported – and that it is important to make this clear at the point of sale.
How will you be driving SOGEA to CPs?
One of the biggest drivers will be the task of switching some 15 million homes and businesses across from traditional analogue voice service running over the PSTN to a new fully digital all-IP network. The PSTN supports a number of Openreach WLR products such as WLR3 analogue, ISDN 30 and LLU SMPF. These products will no longer be available when the PSTN is closed in 2025. We expect the bulk of those customers currently using these legacy products and services to switch over to SOGEA or full fibre.
Naturally, pricing is fundamental to that shift. We're offering our CP customers a greater incentive to switch their customers to a full fibre world with more competitive pricing and a wider choice of products. We believe that a single simplified digital service will provide operational and service efficiencies that translate into commercial benefits for those adopting the services. We're also running two testbed trials – in Salisbury and Mildenhall – giving CPs and special service providers the chance to test new products and work out how we can migrate people safely and smoothly.
How far could issues around phone number portability slow progress?
Number portability is a challenge for the whole industry. However, we have built SOGEA with an integrated number port journey in order to make this as simple as possible. Being able to submit a single order to Openreach that incorporates the transfer of the number from the PSTN to the new CP provided VoIP service makes this simple for CPs to complete successfully. We haven't seen any significant issues with number porting so far with CPs already using the service. But we continue to monitor performance in this area.
What's in the pipeline for other new broadband product roll outs?
Alongside the SOGEA and SOGfast launches, we've also developed a low bandwidth SOGEA product focused on addressing the needs of voice-only customers, although there are likely to be other low bandwidth applications too, for example telemetry lines at a price equivalent to the existing legacy WLR3 voice service. This will help CPs to migrate those customers who don't need a high-speed Internet connection.
For those customers in areas where fibre isn't yet available we're developing SOTAP (Single Order Transitional Access Product) which uses the copper path between an end customer's premises and the CP's existing exchange equipment, over which you can provide broadband and IP voice services.
What are the biggest drivers of change at Openreach right now?
We're moving towards a radically simplified portfolio, which means any customers using WLR and related products will need to migrate to alternative products. The biggest driver is our plan to build FTTP at scale, reaching four million homes and businesses by March 2021, and with an ambition to reach 15 million by the mid-2020s if the investment conditions are right.