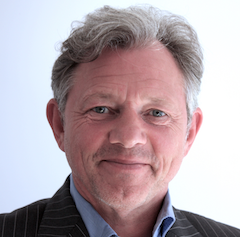 UC&C is the channel's chance to become the business community's saviour in the Age of the Millennial, according to Voiceflex Sales and Marketing Director Paul Taylor.
Technology that is second nature to Millennials must be on a plate for them when they start work, according to Taylor, and for their part, resellers must display great interest in educating customers about how UC&C fits the bill. "Millennials will account for 75 per cent of the working population by 2025 and the way they communicate involves multiple channels, often with the phone being a last resort," said Taylor. "They have grown up with technology and mobile apps – Messenger, Facetime, WhatsApp and twitter etc – and will expect to bring the way they communicate into the workplace. Resellers need to adapt to this changing landscape."
How to avoid old world technology being rammed down the throats of Millennials accustomed to the opposite is the big question. "The challenge is education," added Taylor. "UC&C requires a different approach to traditional telecommunications, and just as SIP replaced ISDN, UC&C will supersede traditional telephony. In this transition education and integration is key. That will drive adoption and make customers consult with you on future projects as a trusted adviser."
Clearly, says Taylor, with trust in legacy technology non existent among Millennials, UC&C is all. And the nation's Millennials are challenging employers to upgrade their comms in their name. Also clear is the increasing importance of mobile. "Mobility has always been important for UC&C," added Taylor. "It is even more so now. You only have to look at a Millennial's screen time to see that. Mobile devices have become a personal choice so we should be happy to support BYOD, but we must draw the line at Bring Your Own Platform. Solutions like Circuit address this problem with intuitive and multi-channel communications."
Customers are turning to OTT for their primary means of communication and businesses need to adapt
Voiceflex is Unify's only Cloud Service Provider in the UK, providing Circuit, a standalone WebRTC UC&C application with voice delivered via OpenScape Cloud. Circuit was built UC first and has a strong telecoms pedigree. It integrates seamlessly into company communications and Taylor is witnessing growth across the whole channel. "End users embrace UC&C," stated Taylor. "Customers and users expect to communicate in their preferred format be that messaging, voice, video or collaboration, and to be able to switch seamlessly between these methods."
Thus, UC&C will liberate Millennials in the workplace, and significant opportunities exist for UC&C to integrate into technology outside of the traditional telecoms domain, pointed out Taylor. "By using APIs and webhooks you can now use UC not only to communicate with people but also with platforms," he explained. "This can all be done in minutes with a few clicks of the mouse."
But for resellers to lead with UC&C education is key. The sales process is different and a more involved engagement model is required. "There's a world of tech at resellers' fingertips, encompassing bots and AI applications," commented Taylor. "It's about using the platform as the hub of communications, human or otherwise, and interfacing with the application required to meet the customers' needs. Some of these requirements can be met with out-of-the-box integrations, some will require support from a development team. With the rich nature of UC&C it is always going to run best as an OTT service. Customers are increasingly turning to OTT for their primary means of communication and businesses need to be ready to adapt."
According to Taylor, UC has for many years been an overused term. At the outset UC denoted an app on a mobile providing a connection to the PBX telephony application. The extent to which things have changed is seen in the rise of WebRTC. Today, collaboration is device and browser agnostic, allowing easier uptake and greater compatibility. "There are degrees of interconnectivity," added Taylor. "With Circuit the disruptive tech resides at the interconnection of apps via APIs, and middleware such as Zapier which provides point and click integrations with a world of applications. There are no limits no matter your technical skill level."
 
That said, a great deal of education is required. Many manufactures are selling UC&C with a PBX hosted in AWS or Google as a single instance, with the SLA backed off against the SLA for AWS or Google. In one sense this could be described as UC&C, however there is no SBC, no back-up and no alternative routing. "I'm interested to see what resilience will be put in place for the single instance guys, or whether there will be a greater move towards full multi-tenanted hosted telephony," speculated Taylor.
Every iteration of new connectivity technology heralds a transformation in working practices – and 5G is no different. "With the rise of 5G the full facilities available in these tools can be used on a device of the user's choosing, wherever they are," added Taylor.