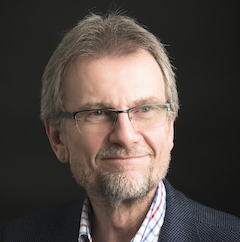 Challenger Mobile Communications has added Trakm8's telematics and vehicle camera portfolio to its fleet management solutions ahead of the introduction of London's Direct Vision Standard (DVS).
The new standard will require the majority of HGVs driving through central London to add additional sources of indirect vision to avoid fines. 
"Similar regulations are expected to come into force in other cities and regions in the future, increasing the importance of fleets having a robust set of telematics solutions," said Challenger MD Jeff Eamens (pictured).
"Challenger has offered tracking services for many years but this has always been one of the smaller parts of our business. Now we see great potential for growth in this sector, given the efficiency, safety and reliability gains such systems can offer." 
Trakm8's vehicle tracking and delivery tool, Insight Optimisation, is proven to increase fuel efficiency and productivity by up to 30%, while Trakm8 Connectedcare offers remote vehicle health monitoring to minimise downtime. 
Chris Horbowyj, Channel Sales Director at Trakm8, added: "We're looking forward to working with Challenger to bring the benefits of Trakm8's technology to a wider range of fleets, and to partnering further in the future."