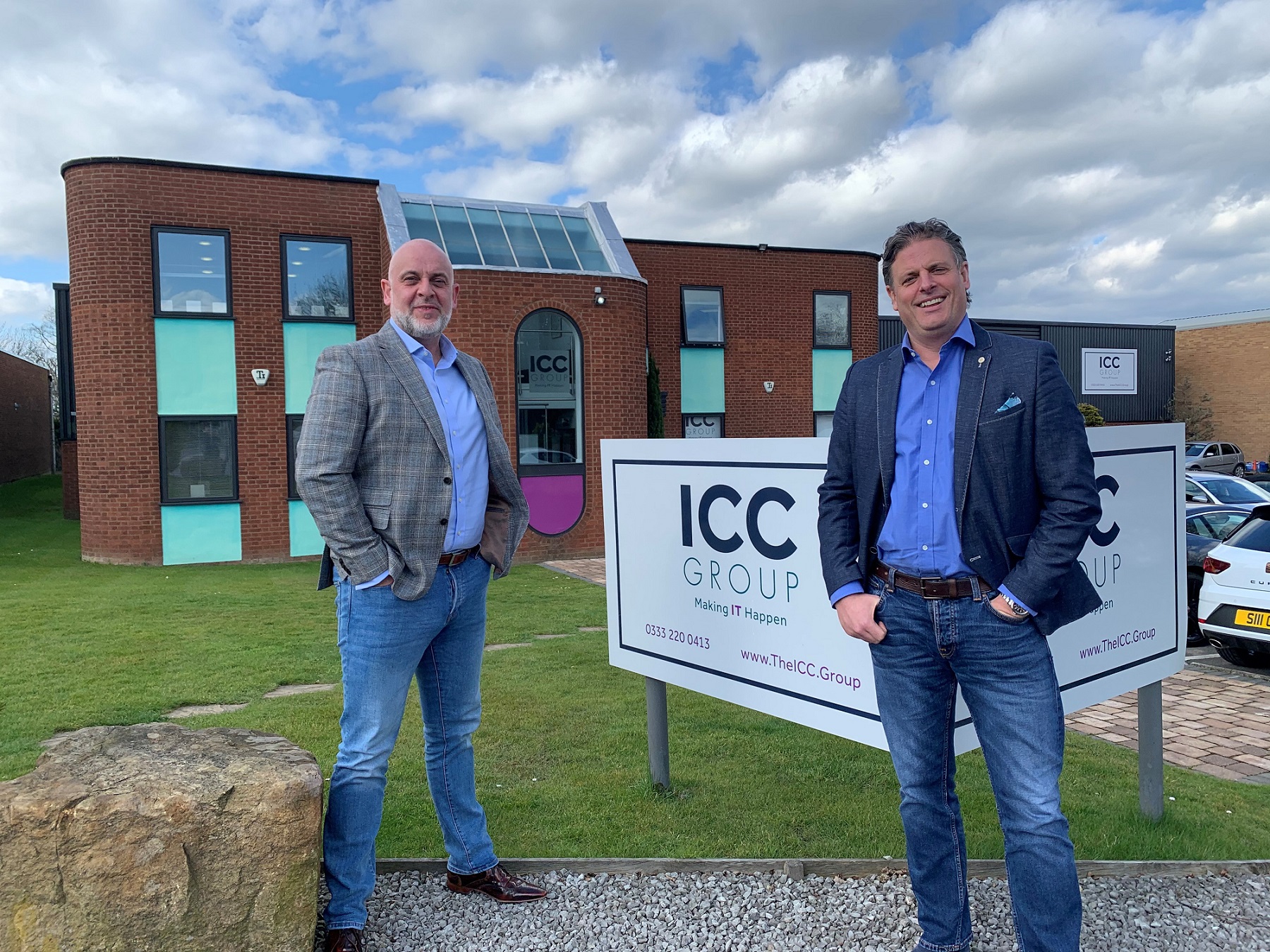 Wetherby-based IT solution provider The ICC Group has joined forces with cloud specialist Vapour in a bid to build a multi-million-pound managed service division within the next two years.
ICC aims to to leverage Elland-based Vapour's Microsoft Cloud expertise to bolster its partner portfolio and respond to rising demand for managed services within its customer base.
Gary Saunders, who was hired as Head of Solution Sales to oversee growth in the managed service division, said: "It all comes down to adding value, and the perception of value has changed significantly in the last 12 months. Customers need agility from their supplier, that is what leads to long-term relationships."
ICC currently has a 60-strong nationwide team with customers primarily in the SME, enterprise and public sector markets.
Pictured above: Gary Saunders (left) with ICC CEO Leon Wheeler.