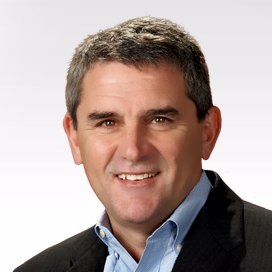 A cloud deal between Avaya and RingCentral sees the latter acquire $125m in Avaya stock for a circa 6% position in the company. RingCentral will also pay Avaya an advance of $375m primarily in stock for future payments and licensing rights.
On the back of the transaction Avaya will introduce the Avaya Cloud Office (ACO) by RingCentral UCaaS solution, which combines RingCentral's UCaaS platform with Avaya technology and enables Avaya to more easily upgrade its traditional base to cloud-based alternative solutions. 
The deal is expected to close in Q4 2019 and Avaya hopes to launch ACO in Q1 2020.
"Avaya and RingCentral's joint investment and commitment to bringing Avaya Cloud Office to market creates an opportunity to accelerate the transition to the cloud with attractive economics for our customers and partners," said Jim Chirico (pictured), President and CEO of Avaya. 
"This also gives us the opportunity to unlock value from a largely unmonetised base of our business. This partnership expands the addressable market for Avaya and creates value for both Avaya and RingCentral."
Vlad Shmunis, Chairman and CEO of RingCentral, added: "This partnership leverages the respective strengths of Avaya and RingCentral. We will bring RingCentral's UCaaS platform to Avaya's installed base of over 100 million users and over 4,700 partners, providing long-term growth opportunities for both companies."