The power of partnerships is becoming ever more prevalent in today's dynamic business world, where fluidity, versatility and innovation can help build long term sustainable success.
As a fast-growing global collaboration provider, Evolve IP recognises the importance of partnerships which is a key cornerstone of our ethos and evolution. Partnerships help create best-of-breed solutions and can unlock new doors, opportunities and deliver greater customer value and service.
Evolving World
Evolve IP is designed to advance today's hybrid workplace. We partner with the world's biggest tech companies and innovative industry leaders to create robust and reliable solutions for our resellers. We are a global collaboration provider that specialises in bringing together unified communications, collaboration tools, contact centre, voice, and omnichannel solutions securely into the cloud. As a vendor, we integrate these disparate systems to create a bespoke solution for your customers using systems from leaders like Microsoft, Cisco, Dubber, and more. Choose Evolve IP's carrier-grade voice solution, built with the user in mind, to help make the future of work better for everyone.
Evolve IP Partner Day
In a demonstration of our commitment to partnerships, Evolve IP is hosting a special Partner Day on Thursday 23rd March at the Tower of London. All Evolve IP EMEA partners and prospective partners are invited to join our team and technology partners for a day of insightful talks, interactive workshops, and an evening of enjoyable entertainment.
The event provides guests with the opportunity to meet vendors, learn about the latest solution updates and collaborate with industry leaders. It will culminate in watching the sunset over the Thames as visitors enjoy an evening of relaxation and entertainment at the world-renowned venue.
The iconic location has been specifically chosen, as Evolve IP wants to make an impressive impact with its first event back since the pandemic. Our team has grown and the business has come a long way since we last hosted an Evolve IP Partner Day in 2019. Members of our Netherlands team are coming over too, reflecting our growing presence across the EMEA region.
Showcasing Solutions
A mix of high profile Evolve IP technology partners will also be in attendance, hosting talks and joining the exhibition space to help demonstrate their product suites and solutions. These include: Akixi, Enghouse, PRD, Dubber, Snom, Mondago, Poly and Tiger TMS.
Evolve IP spent 2022 streamlining the business, simplifying messaging and growing the team. 2023 is going to be a big year for growth for both the company and its EMEA partners. The Tower of London event provides the perfect platform to showcase strategies and plans for this year and beyond – reinforcing why partnerships take centre stage.
To find out more about the Evolve IP Partner Day, visit: www.evolveip.net/en-gb/partner-day-2023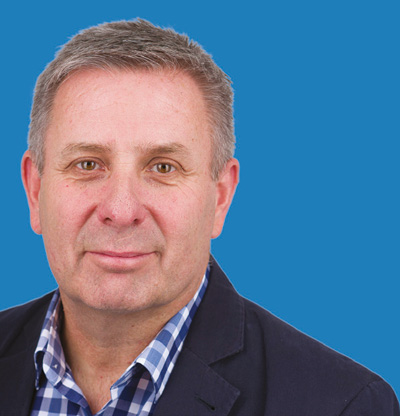 We believe this annual event is integral to building relationships with our partners and understanding how we can best support them and their growth.
Paul Harrison, Managing Director EMEA - Evolve IP