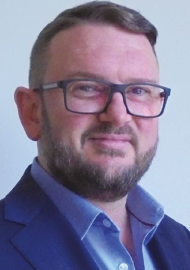 In 2019, the UK signed a legally binding target of reaching net zero emissions by 2050. As UK SMEs work towards achieving net zero emissions and buying behaviours change, it's important to consider how our businesses can differentiate and align services to real business challenges, by playing a part in helping SMEs with climate action efforts.
We believe that every business has a role to play in reducing their environmental impact and we are committed to doing our part. According to a 2022 survey conducted by SME Climate Hub, 60% of SMEs have plans to reduce their carbon footprint. At Shire Leasing, we're taking steps to reduce our own carbon footprint with examples including transitioning to paperless processes and researching how employees are traveling to work. We're also supporting customers with their goals, we have been instrumental in developing Clean Air Zone Financial Assistance Schemes of which we administer across the UK and developed a new green asset policy to make investment more affordable for SMEs.
As you implement your own sustainability changes, what can you do to go above and beyond for your customers, without compromising profits? The pandemic has shown us the benefits of online collaboration and communication. Between 2019 and 2020, the average transport emissions in local authorities fell by 18% (gov. uk). With more people working from home and relying on digital platforms to communicate, the reduction in business travel has resulted in a significant decrease in carbon emissions for businesses.
By working with Shire Leasing, resellers can help customers achieve their goals, by offering affordable payment options on a host of products and solutions such as mobile handsets, on and off-premises solutions & IT allowing more efficient equipment to be acquired and sustainable business practices to be adopted.
However, the government-set target for becoming carbon[1]neutral presents challenges, with research from Bank of Scotland finding that almost 40% of SME owners cite the costs and fear of low returns on investment as a significant barrier to action. Shire Leasing's vendor finance programmes enable resellers to support customers to invest in net zero goals, without either party impacting cash reserves. By offering leasing solutions on your ICT solutions, businesses can invest in greener technology and sustainable processes without the large upfront costs whilst you receive payment in full the same day.
As market-leaders, we have a responsibility to protect the planet and support customers in doing so too. But to do this, we must also ensure our businesses are sustainable in sales and profits too. By working with Shire Leasing, resellers can maximise sales conversions and support more customers to invest in the latest efficiencies.
Let us work together to build a greener future for our businesses, customers and our planet.
To learn more, contact Shire Leasing's Dan MacKrell on 07484 116930, or visit www.shireleasing.co.uk/commsdealer