​

​
Business owners are always thinking about their business in one way or another, whether it's financial performance, the team, product development and yes, an exit point in the future.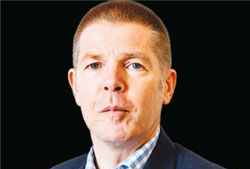 We work for our businesses, but do not often take the time to consider how to make the business work for us. With that thought, we are pleased to introduce the Knight Six Step Plan on realising your ambitions for your business.
The below is a synopsis and the full version of the plan is available upon request by emailing enquiries@knightcf.com.
Start at the end
What are your aspirations for your business? For many it's an "exit" resulting in a significant and often life-changing payment. Others have this as an ultimate goal but are looking at intermediate steps, including a fund-raise to super-charge growth and/or take some money off the table ahead of a larger deal down the line. 
 
What's your timing?
We have found that the most common basis for timing an Exit are: age and particularly retirement for longer-term planning, or a desire to take advantage of the prevailing market and economic climate. Finally, timing may be driven by a business plan, particularly if you have financial investors.
What's the value?
The most common way to value your business is by using multiples from comparable transactions ("comps"). There has been a continuous and high level of transaction activity in our market sectors but, more often than not, values are not announced and so accurate comps are hard to come by.

If you want an idea of the value of your business, feel free to contact us without obligation. We will provide you with some firm guidance based on our experience of the sector and the current  market conditions.
 

Are you ready?
Doubtless there will be interest in your business, there are currently more buyers in the channel than we can remember since Knight was formed 12 years ago. However, there are a proportion of deals that fall-over and this is often during the due diligence process, after months of work on the deal.

As part of preparing for a deal, we have a bespoke product called Knight Vendor Assist used by many of our clients ahead of a transaction. It's a dry-run due diligence process that allows you prepare the business and team for the transaction. It will identify any potential issues and addresses them away from the heat of a transaction.

On Market or Off-market?
With so many acquirers all competing for the best businesses, you will no doubt have received a post bag of letters from "the perfect buyer".

A key part of what we do is deliver the best possible deal for our clients by generating competition amongst buyers. This is part of a disciplined sales process involving a number of parties that we have qualified as having the means and motivation to complete a deal. If you do receive genuine interest that has piqued your interest, please feel free to contact Knight, we will provide you with an honest assessment of the approach and your options.

Most of our 120 deals have completed as a result of our competitive sales process, but we have completed a number of off-market deals. Even if when the terms of a deal are agreed, there is still a lot of work to achieve a completion.

Why use an advisor?
It's a good question, especially as alongside lawyers and accountants, the total fee bill on a transaction adds up to a significant sum. Our advice is that for such a significant event, the experience an adviser brings will pay for itself many times over during the course of a transaction that will last anywhere from 4 to 9 months.

Talk to your peers who have been through a deal and perhaps some buyers, they are very likely to reflect this view (however you should question the motivation of an acquirer saying that an adviser is unnecessary). You should feel free to contact a number of advisers so you can compare and ensure you have the right company and people alongside you to support you.
Enjoy the Ride!
Contact enquiries@knightcf.com for the full plan.