Over the last 18 months, Neos Networks have been investing heavily in the expansion of their connectivity network. So  much so that, in November, they announced the completion of a project that enabled them to double their UK presence, unbundling some 550 exchanges and extending their fibre footprint from 20,000km to an impressive 34,000km
Following its completion, we caught up with Business Development Director for Wholesale at Neos Networks, Simon Willmott, to discuss how the project came about, what's next for the business and why he believes high capacity connectivity is the future for the telco space.
What made Neos Networks decide to invest in unbundling exchanges?
We recognised early on the importance of layer two connectivity services, like Ethernet and Optical, and how they, and the bandwidths that comes with them, can help better serve fast-paced, growing businesses. In fact, way back when, we were the first national Ethernet provider in the UK.
Back in 2016 we initially launched an Ethernet expansion programme, named Project Edge. This initiative saw us identify 54 exchanges to add to our network, allowing us to serve 200,000 business postcodes and enabling us to provide our customers with market-leading Ethernet connectivity at more competitive rates. Over the years, Project Edge has grown legs. Today we have 550 exchanges on-net and serve near-on 750,000 business postcodes across the nation, an achievement that will help underpin the UK Government's target for full fibre, gigabit connectivity to 85% of UK premises by 2025.
Following the news that you'd doubled your network reach, what's next for the business?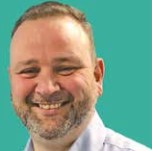 By offering connectivity out of 550 exchanges... we enable our partners to take advantage of our well established, highly reliable fibre infrastructure.
Simon Willmott Business Devlopment Director, Neos Networks
We've recently announced an exciting new initiative for Neos Networks, bringing high capacity fibre access direct to four key business districts across the UK; London, Liverpool, Birmingham and Manchester.
This metro access project see's us offer new 'last-mile' services direct to nearly 34,000 regional business and office locations, allowing us to deliver full end-to-end connectivity, bypassing third-parties like Openreach. This enables our partners to access a service delivered wholly by a single supplier - Neos Networks - and allows for more competitive pricing as well as better visibility on a connection.
Deployment is already underway with Liverpool set to come onstream at the start of next year. Birmingham and Manchester are due to go live from the middle of 2022 and the City of London is set to follow in February 2023.
How have you seen the industry change over the last few years and what are you doing to support this?
It's evident to us that the market is seeking out higher capacity services more than ever before, particularly following another tricky year with the pandemic that led to many businesses re-evaluating their IT strategy once again. As part of our Edge investment, we therefore made sure to increase the capacity of our exchange network.
Today, most of our on-net exchanges offer Ethernet services up to 10Gbps as standard with NNIs up to 100Gbps, and Optical connectivity ranging from 10Gbps - 100Gbps. This allows our partners to backhaul connectivity and gain access to exchanges rather than having to invest themselves.
For an industry where just a few years back, 1Gbps Ethernet services were enough to support business requirements, the move to 10Gbps connectivity feels like the natural next step for many. We were keen to pre-empt this move by introducing the higher capacity service sooner rather than later. And it's a step that is already paying dividends as we see a huge proportion of our 400+ resellers already quoting and ordering at these increased bandwidths.
How does your network investment benefit the channel market?
Quite simply, as our network grows, so too does our reach and, in turn, the reach of our partners. By offering connectivity out of 550 exchanges, 676 points of presence and 90 data centres we enable our partners - and their end customers - to take advantage of our well established, highly reliable fibre infrastructure.
If you add to that the fact that we have over 20 years' worth of expertise, are known in the industry for leading net promoter scores and that we serve mission-critical services to some major players in the UK economy, there really has never been a better time to talk to us about partnering.
What's more, we always keep our finger on the pulse in terms of what's happening in the market and how our pricing fares against that of our competitors.
How can partners access the extended reach?
The easiest way to access our services is via our online pricing and ordering tool, LIVEQUOTE.
Another key investment for us, our LIVEQUOTE portal was enhanced in September 2020 and now offers better supplier choice and pricing options than ever before, giving service providers more transparency and choice.
To discuss a partnership or gain access to the quoting and ordering tool, contact the team at Neos Networks today on enquiries@neosnetworks.com.