For the inaugural discussion in Evolve IP's new series, Collaboration Lab, we will be discussing flexibility. Flexible communication should be a priority when a business is providing a communications strategy to their customers, team members, or service providers.
It is paramount that the systems you choose for your customer has the flexibility to adapt to their business' unique customer service needs. This is where Evolve IP's white-label solution shines. We build our solutions with the end-user in mind.
Why is flexibility important?
As a vendor, Evolve IP, remains ahead of the tide when it comes to providing innovative technologies that your customer needs. Expectations are high within the cloud communications industry and businesses are expected to offer increasingly better systems for users.
However, the last thing you want is for flexibility to become overly complicated. Sometimes, defining the best solution fit for your customers' business means saying no. But, when you do, you should have the knowledge to say why certain solutions are not an option. Having a vendor and technical team to support you will always make that journey easier.
How collaboration providers should support flexibility
Collaboration systems should allow you to offer your customers a wide range of options, including, Analytics, Reporting, App Integrations, Call Recording, Contact Center, Omnichannel, Voice and Video. Evolve IP support this using Webex and MS Teams solutions.
Collaboration tools should speak to, and work with, one another. These tools should give you the option to add and remove what you need, enabling you to offer the right service to your Customer.
Unified communications can no longer be an out of the box offering. This is something that Evolve IP stands by. Your business should be able to offer your customers simple, secure, and reliable solutions - using only the elements the customer needs.
Flexibility in the hybrid work environment
Never has flexibility been such a hot topic of conversation. Staff want the flexibility to work where they want, employers need to put in place flexible technologies and systems, customers need flexibility with how they communicate, and businesses want flexibility with what, and how, they use their cloud communication services.
The post-pandemic work environment has evolved and it's integral that global collaboration providers evolve too. Evolve IP is designed to advance today's hybrid workplace and help make the future of work better for everyone.
We hope you enjoyed the first installment of Evolve IP's Communication Lab. We look forward to sharing more insights with you in future editions.
To find out more about Evolve IP - contact the team at www.evolveip.uk/contactus +44(0)203 326 0800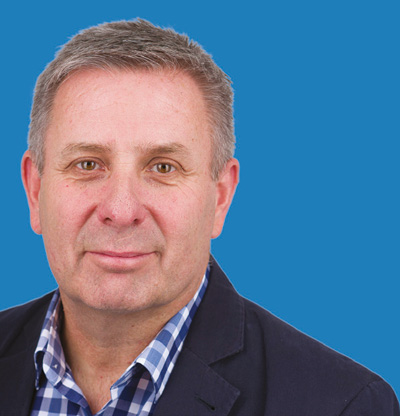 Evolve IP understands businesses need flexibility in order to meet customer expectations. As a global collaborations provider, we've built an ecosystem that supports this.
Paul Harrison, Managing Director EMEA - Evolve IP