As a Software as a Service provider, Evolve IP provides solutions that cater to our partner's needs, utilising the best-of-breed technologies. But how can we say we're industry leaders without doing the work to understand the technology and the users that benefit from it? The fact is, we can't and as a service provider, we have a duty to our partners to know what's happening in the market and foresee any big changes in demand.
Working with Cavell Group, we conducted research into the cloud communications industry up until 2025. The industry insight we have gained from this report confirmed that the work we were doing and the solution we now offer are what is expected of providers - giving us some positive insights into the opportunities ahead for our resellers.
All this work is allowing us to effectively support our partners by enabling them in meeting their customer requirements. Evolve IP offers two industry[1]leading video collaboration solutions, Evolve Anywhere with Microsoft Teams & Evolve Anywhere with Webex. Both of which work effectively at any scale and can integrate with multiple solutions, creating a communications strategy suitable for a business of any size.
At Evolve IP we can offer our resellers flexibility, competitive prices, and an abundance of integrations within the collaboration solution, to help win this business that is available to them. Having a business model that is not one size fits all, allows our partners to support their customers simply and effectively.
The market is saturated with an abundance of competitors offering similar services. Our partners can provide a simple, powerful, agile cloud communication solution. With the total addressable market in the UK projected to grow by £810m by 2025 - now is the time to improve your offering.
Industry Insight: Highlights
It is estimated that around 13.5M users in the UK SME sector alone have yet to adopt hosted UC
By 2025, a projected 80% of users working for companies with 0-9 employees will be actively using cloud communication software
Approximately 67.8% of future users in the UK market have yet to onboard
Understanding where the market is going is half the battle and Evolve IP believes that we should understand these trends in order to best support our partners. There is a lot more information, data, and research around this topic that we want to be able to share with you.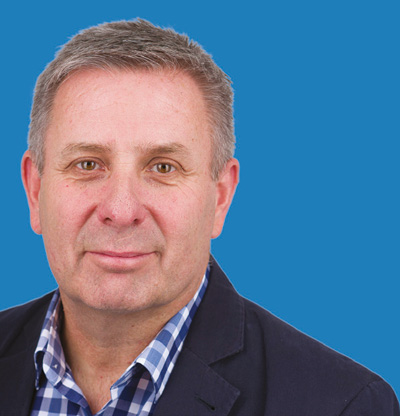 We have a duty to our partners to know what's happening in the market and foresee any big changes in demand.
Paul Harrison, Managing Director EMEA - Evolve IP
Register for a webinar with Cavell Group and Evolve IP, joined by Matt Townend, CEO of Cavell Group on Wednesday 28th September at 11:00 am [GMT]. Register now