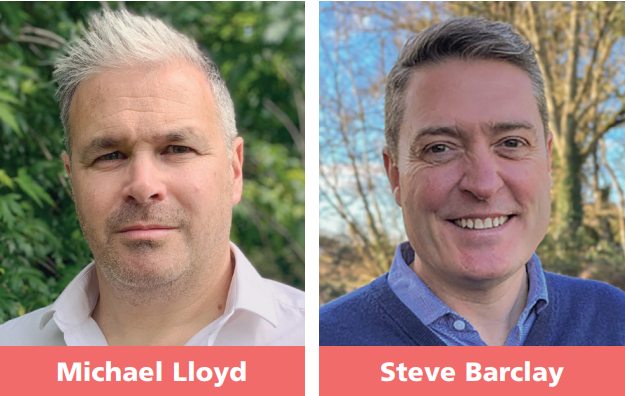 Michael Lloyd, industry stalwart, straight talker and Managing Director of Nuvola Distribution explains why he's backing British by partnering with UK based technology vendor, eve Networks.
Michael talks UK tech trends, the significance of Teams and why the channel is booming.
Nuvola Distribution recently announced their appointment as a distributor of eve Voice and eve Connect, the hosted voice and connectivity solutions from eve Networks.
This powerful partnership allows Nuvola's channel partners to offer a truly British Unified Communications solution to their customers.
What's better? Nuvola is celebrating the partnership and backing British by fixing eve Voice pricing, for 12 months.
Why back British?
Michael states "Signing up eve Networks is exciting for us, as they're such a different vendor. I know that them being a British-based organisation will appeal to many of our partners.
The tech industry is inherently global. While we're incredibly proud to work with our international vendors, I'm pleased to introduce a pure UK brand into the mix.
Non-British tech companies see the UK as a perfect base for expanding their operations across Europe, but it's important for us to back British brands to win too.
British vendors like eve Networks help us, as an industry, to protect and develop the incredible tech talent our country is known for the world over. The global tech industry is notoriously competitive and dynamic. The UK plays a major role on that world stage, as a central tech hub.
Adding eve Networks to our offering gives our channel partners the option to back British, while retaining the choice they have today through our wider vendor portfolio".
Our British vendor, eve Networks
Led by Cityfibre alumni, Steve Barclay, eve Networks provides eve Voice, their cloud-based phone system and eve Connect, their range of connectivity solutions, designed to be intuitive to use and simple to sell. They're the people who are all about 'exceptional voice everywhere.'
With SIP, Teams Direct Routing and a range of collaboration solutions, their entire focus is on helping businesses streamline their communication infrastructure, improve collaboration, and adapt to the evolving demands of the digital age.
Michael says "Despite industry wide price increases, inflation and general cost of living challenges, new Nuvola partners will make huge savings, and increase the margin they make from hosted voice sales".
Steve Barclay has praised Nuvola Distribution's forward-thinking and service-focused approach, emphasising the compatibility between the two organisations.
"We're extremely pleased and proud that eve Voice has been selected to help Nuvola deliver value to resellers across the UK. Nuvola has an impressive reach, with a significant, established partner community and a very active approach to attracting new resellers to do business with. Their energy, commitment, and ambition make Nuvola a perfect fit.
Together with Michael and his team, the team at eve Networks and I are committed to meeting the evolving needs of our channel, extending Nuvola's market reach, and helping more end users connect and communicate with eve Voice."
What's the outlook for the UK ICT market?
Michael states "The UK's ICT market is the largest and arguably the most dynamic in Europe - in fact, the UK represents around a fifth of the total European ICT market.
The market's growth has been driven by increasing digitalisation and the adoption of emerging technologies. The future market opportunity is huge and analysts predict further growth over the next five years. The sector within ICT that's expected to make up the largest share of that value? Telecommunications".
Teams and other trending tech
"The big trends right now include the adoption of AI and mobile technology, the growth of fintech, the expansion of e-commerce and digital services, plus the focus on sustainability and green technologies. The future for our channel is bright.
Tools that support collaborative working and that give people the freedom and security to work from anywhere have been trending since the world changed back in 2020, and that's not going away. That's a big part of the reason why we're focussing on Teams integration, and Teams Direct Routing".
When you integrate Teams with eve Voice, or another solution, you open up a whole new solution to add to your portfolio. Michael says "we're proud to be the 'go to Teams distributor'. We help channel partners integrate the Microsoft Teams platform into various solutions. Even those with little experience can handle this with ease, with support from our Professional Services team".
eve Voice presents a platform for customers to make Teams voice calls over the eve network and provides them with better call quality.
Direct Routing also allows Teams users to make calls from Teams to numbers outside of their organisation. This can mean mobile, landline and international numbers.
Michael Lloyd, industry stalwart, straight talker and Managing Director of Nuvola Distribution explains why he's backing British by partnering with UK based technology vendor, eve Networks. Michael talks UK tech trends, the significance of Teams and why the channel is booming.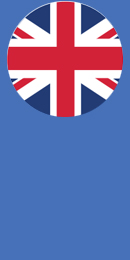 A very British event
Nuvola is inviting channel partners to join them at one of the UK's most significant venues, Bletchley Park.
Their chosen venue holds immense historical significance as the central site for British codebreakers during World War II.
This historical backdrop will add unique and very British context to their channel partner event, which will be hosted on 23rd November 2023.
The event will include presentations from eve Networks, 8x8, ALE, CC4ALL, Sangoma, Snom, Spectralink, Sycope, Yealink, a special guest speaker from Microsoft Teams, with an exclusive viewing of an original Enigma machine.
If you're interested in attending Nuvola's event, please register your interest by emailing sales@nuvoladistributon.com.
Note that all places are subject to availability and will be approved at the discretion of the Nuvola Distribution Executive Board.