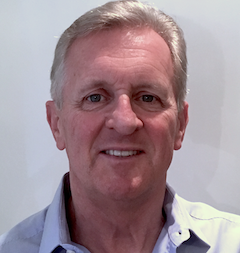 The channel is most effective when deploying tactically developed products and propositions created for specific vertical markets, says Splicecom's Managing Director and CEO Barry Edwards, who holds fast to this iron maxim.
From the moment Edwards joined Splicecom as Managing Director in 2011 he brought to bear a telling influence characterised by a laser focus and the qualities of stability, adaptability, discernment and motivation, accrued through decades of experience ranging from technical, sales and business management primarily in converging industries. Edwards' career in technology kicked off with BT when hosted data services (timeshare) were being rolled out in the UK. His subsequent data networking experience includes a stint in the Middle East with Cable&Wireless before working in global markets for UK and US companies in advanced voice and data, WAN and multi-media LAN/WAN.
During this time Edwards developed a reputation for getting things done, but on one project his no fuss pragmatism almost caused an international incident. On a 10 day trip to Moscow in the 1980s his objective was to sell a datacoms network to the Soviet Ministry of Gas, to connect the major maintenance depots on the Siberian gas pipeline that feeds into Europe. To tip the odds more in his favour Edwards wanted to design the WAN but officials refused to divulge crucial information about the available circuits.
We have invested heavily in the transformation of our portfolio development, embracing agile processes that enable us to identify the next wave of new features and third party integrations
"So I 'borrowed' their reference book, had all the town names translated and designed the network overnight," stated Edwards. "The next day a Ministry car driver transported me to the offices, but he circled Lubyanka Prison three times with a smile on his face. They knew what I had done! I then finalised a £1 million deal and opened the door for what proved to be a profitable market for the UK multiplexer manufacturer I worked for. But every visa application I have made since has been rejected."
Russia's loss is Splicecom's gain, and Edwards' no nonsense approach is now a boon to channel partners. The company only sells through the channel – not direct nor through distribution. It works with long-term voice centric resellers, convergence focused IT resellers and service providers operating in clearly defined vertical markets.
"We have invested heavily in the transformation of our portfolio development and embrace agile processes that enable us to identify the next wave of new features and third party integrations," said Edwards. "This provides our channel with precise forward looking release dates for fully featured, fully tested products. Our agile approach is also freeing us up to look more closely at outbound marketing."
Edwards' marketing and commercial know-how is reinforced by his multifaceted career experience and ability to adapt to any situation – all useful attributes to draw on when he took over the Splicecom reins. "I was asked to replace the founder after I rebuilt and sold a software business," explained Edwards. "I had been collaborating with large consulting groups that were mentoring the newly formed Cloud Consortium, and accepted the Splicecom role after a hard look at the core technology it had developed, realising it was the foundation for truly harmonised and universal deployments of both on-premise and cloud IP voice with the potential of real multi-media communications for the UK SMB market. We are simple and low cost enough to replace hosted and small on-premise PBXs through to nationwide multi-site installations taking over 60,000 calls a day, as well as global networks and NHS hospitals, all with the same products."
Integrations will continue to play an important part of our growth as demand continues to grow exponentially
In 2013 Edwards decided to extract the software from the hardware and supply it for virtual machines and bespoke Linux servers using the same software for on-premise, private cloud and public cloud deployments whether single or multi-site. "Resellers can sell our hosted services or take the software and operate their own bespoke services, enabling them to improve their competitive differentiation," added Edwards.
Key capabilities
Splicecom's integrated Vision Call management, recording, reporting and call centre offering was developed in step with the core switching system and is now providing omni-channel capabilities through large multi-site and single site contact centre customers, integrating Skype for Business, Teams, web chat and social media. "These integrations meet the needs of 98 per cent of all opportunities our channel are working in," stated Edwards. "They will continue to play an important part of our growth as demand is growing exponentially."
He also noted that the release of Select Voice, which is based on Splicecom's flexible approach to providing a straightforward POS solution for all customer requirements whatever their IT strategy and financial preferences, is gaining traction and dwarfing previous product sales. "Our solutions are increasingly being seen as must-have products," claimed Edwards. "Existing resellers are embracing the Select Voice proposition, and new vertical market resellers are being on-boarded and supported in a totally different way.
"We are currently working with some of the best known names in our industry as they recognise the power of our proposition. Deep level collaboration with best-of-breed manufacturers has resulted in seamless integrations; while product development for our key vertical markets is providing omni-channel operation for SMBs with integrated call management, recording and reporting."
Reflecting the highly focused and all encompassing nature of Splicecom's approach to product development, Edwards displays a particularly astute international perspective, a helicopter view that tells him the UK's IT and comms industry is a poor contributor to the national good when measured against the balance of payments. "The vast majority of product is bought from the USA with China gaining slowly, resulting in a significant amount of the UK government and business ICT spend going overseas," he stated.
"The industry has become overly service dependent and we are not producing nor manufacturing, let alone exporting, technology to provide any balance to this drain on money. Without serious governmental support to inspire, motivate and legitimise important development work this will not change."