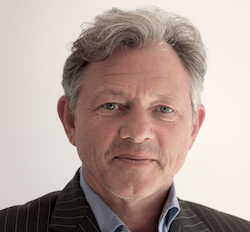 Voiceflex has issued a clarion call for ISPs, aggregators and resellers to connect with its just launched SoGEA Voice platform and tap into a 28 million IP circuit transition opportunity ahead of the 2025 copper cliff edge. Here, Sales and Marketing Director Paul Taylor talks strategy.
Openreach's launch of SoGEA (Single Order Generic Ethernet Access, a single order version of fibre broadband based on FTTC rather than copper) provides an opportunity for the channel to strategise their PSTN migration plans now and lock in customers at a time when the race to all-IP is hotting up. There is no conceivable argument against ending the life of copper so it follows that there should be no possible barrier to the channel's delivery of the next generation of voice, other than a decision not to respond appropriately, now, to the fast approaching 2025 PSTN switch off, believes Taylor.
"There are 28 million data services with a PSTN line that will need to be replaced with SoGEA by 2025," emphasised Taylor. "It's a £1 billion a year industry and the beauty is that all 28 million circuits will have to be changed within the next four years."
The language in which he spells out the all-IP reset leaves no doubt: That the channel needs to act quickly on SoGEA and incorporate the voice element – and that Voiceflex has pre-empted this requirement and moved decisively to help ISPs, aggregators and resellers with an easy voice add-on specifically designed as a wrap around service for SoGEA.
The intention, explained Taylor, is to first crystallise a 2025 reality check, raise awareness of the opportunity and then pursue a two pronged go-to-market approach with a strong emphasis on partnering the UK's ISPs and aggregators on the national stage as well as reseller partners, its market sweet spot being 30 to 40 users.
"There are circa 140 ISPs in the UK, we're looking to work with at least 50 per cent of them," stated Taylor. "SoGEA comes directly onto our platform, we understand voice, we understand data and the portal access is available to tick the voice services box for partners. We also provide different variants and packages for ISPs to present as a unique product, all white labelled and available from December 1st."
It's a £1 billion a year industry and the beauty is that all 28 million circuits will have to be changed in the next four years
The launch, which has already garnered great interest, follows an intense period of software development to create a market ready SoGEA Voice platform, designed from the ground up, that is also primed for ongoing development and expansion, including a hosted voice element planned for next year. The launch could not be better timed, according to Taylor. He pointed out that the 2025 PSTN switch off is now creating a buzz in the channel and that there will be a phase of manoeuvring among the UK's ISPs as they seek partners that can give them a competitive edge and an early foothold in this transitioning market.
That's not all: The timing of the launch could prove critical to the long-term sustainability of ICT resellers required to act quickly on a chronology of market demands. The same must-do attitude applies to end user organisations not yet persuaded to prepare for the all-IP world, despite the motivation of a 2025 PSTN switch-off deadline.
"With any leap in technology there are always problems bridging the requirements or expectations of users and making them a reality," stated Taylor. "A key benefit of SoGEA is that there is no PSTN and it offers broadband without line rental, but the major disadvantage is no voice. Any service reliant on the PSTN will no longer work, and with any forced change comes opportunities. A large proportion of users will require a voice service. SoGEA Voice gives partners an opportunity to engage with customers, not only to see if they want to move but when."
Taylor noted that Voiceflex's SoGEA Voice platform delivers the requirements of a single line user's basic needs, such as making and receiving a call through to call recording and messages delivered to Facebook, WhatsApp or mobile, whatever the customer's preference. And a range of data products will be available throughout the UK as exchanges are upgraded with many activated now.
Taylor believes that the market for SoGEA will accelerate fast in mid-2021 and urges ISPs to act now in preparation for the land grab. "There are 28 million data connections that all have to be changed by 2025," he said. "That's a fantastic opportunity for the channel. It may be that customers just have PSTN or they may want some kind of hosted service. Any change scenario offers an opportunity for the reseller to sell more. The data connection is the umbilical chord. Customers will consume more of the reseller's products and services – and there will be a rush to gain as much market share as possible."
As a key player in the SIP and hosted channel Voiceflex is no stranger to providing voice over broadband, so pioneering the voice element of SoGEA is a natural next step. "We responded the moment SoGEA became a talking point in the channel and the big question was – what about the voice aspect?," added Taylor. "We looked into the opportunity in great detail and decided to be first to market, having developed a platform from the ground up which, in its most basic format, is a direct replacement for the soon-to-be retired and very legacy PSTN service.
"This provides an opportunity for businesses to make changes to the communications and applications they use and stimulate growth in the market. SoGEA puts customers in a better place. Any additional price point is far outweighed by the opportunity to sell more products and services. The shift to fibre is a multi-million pound per year business and proactive resellers could gain a big share of the market."
The 28 million switch-to-SoGEA opportunity is not to be taken lightly, and nearly half will need voice. It surely is a huge market opportunity in which resellers can think about selling additional services. For example, radio and television services for hairdressers or salons. "SoGEA Voice is a step-change that enables growth," added Taylor.
Pricing is tiered into three levels: Making and receiving calls; additional options such as messaging and redirect services; and call recording. As mentioned, the roadmap includes a hosted voice service. Another advantage for resellers is that SoGEA is a 'one throat to choke' service.
"It is important for resellers to get more granular with customers and how they use technology, and gain a better understanding of which additional services could be sold," noted Taylor. "Whoever sells the data connection is going to keep the customer going forward. This is a fantastic opportunity to go back to the entire base and put new products in."
Fibre is touted as the final connection, and the other complementary option is to leverage the potential of 5G SIMs which is on Voiceflex's radar screen. "SIM technology enables users to use the same IP address for the SIM as the data service, based on a connection into our platform, providing a seamless DR solution," he added.
The operational and service efficiencies brought about by the simplified SoGEA proposition include a single order process that incorporates integrated number portability, a long overdue solution to one of the comms sector's biggest bugbears. Just as well when you consider the scale and challenge of the task at hand, to switch circa 15 million homes and businesses across from PSTN to a new all-IP network, with most customers using legacy products and services being required to switch to SoGEA or full fibre.
"Using SoGEA's API, ISPs, integrators and OEMs can deliver this offering through the simple automation of ordering, number porting, provisioning and configuration," explained Taylor. "And Voiceflex has a standalone portal that enables channel partners to order the service irrespective of the service provider."