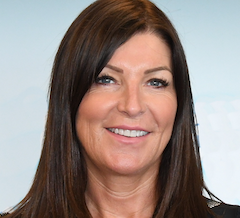 Nimans has called on resellers to turn their attention to a £3bn security market that's set to double in five years.
The distributor claims that golden opportunities exist for resellers in the provision of AV and access control as well as traditional cameras.   
Its new security and AV arm was set up to address this growing market which, says the division's Director of Sales, Camilla Kirkham (pictured), significantly eclipses the traditional PBX comms systems arena.
"There are an estimated 4.25 million CCTV cameras installed in the UK as the security sector continues to grow and diversify, based on much more than just catching criminals," she stated.
"Resellers should take advantage of the lucrative opportunities available by developing this natural extension of their existing IP skills and end point sales.
"It's a diverse and dynamic sector with many different solution applications in areas such as health and safety, market analysis for retail, staff trends, heatmaps and preventative equipment monitoring."