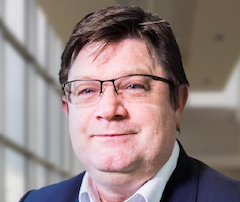 Chorley-based Elite Group is reporting an increase in calls from customers concerned about cyber security in the wake of the surge in home and hybrid working.  
"More than ever, we are being contacted by businesses who are seeking peace-of-mind advice on how to protect themselves from cyber-threats," said Philip Scanlon, Elite Group's Commercial Director for IT Services.
"Things have become more serious in the last 12 months, both in terms of the sheer number of security threats and the increasingly sophisticated methods the criminals are using to infiltrate our systems and our lives. If we read the news, we may be led to believe the hackers are winning because of their sheer persistence."
As a result of customer concerns, Elite has teamed up with Microsoft to run a webinar on the subject, hosted by Scanlon, on May 27th.
Register here:  https://www.bigmarker.com/elite-group1/Get-Secure-with-Microsoft-Azure