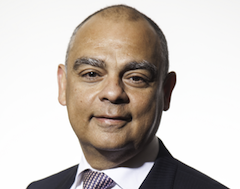 Comstor has introduced an end-to-end consumption-based licence solution for Cisco security customers. 
Using the Cisco Managed Service Licence Agreement (MSLA) customers pay only for what they use with no up-front costs.   
Daniel Hurel (pictured), VP Comstor Security Sales Europe, said: "Our partners can sell Cisco security solutions on a next generation opex basis where customers only pay for what they consume.  
"Our integration with Cisco for monthly reporting, invoicing and payment is efficient and fair because once a partner is signed there is no price change, no PO needed and no manual intervention anywhere.  
"Customers are free to move up and down product tiers and across Cisco infrastructure, cloud and orchestration services too.  
"Partners benefit from a regular recurring revenue stream over the committed term and the ability to adapt quickly to changing customer demands."