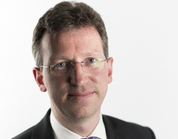 The Government's Future Telecoms Infrastructure Review (FTIR) published on July 23rd sets the date for a full fibre broadband and 5G future, signals the demise of copper while broadening access to spectrum for 5G services, slashing the cost of rolling out fibre broadband and prioritising remote rural areas for funding.
The Government says that running copper and fibre networks in parallel is both 'costly and inefficient' and a fibre switchover strategy will be necessary to stimulate demand for fibre and enable new networks to achieve scale quicker. 
The switchover process will be industry-led and timing will be dependent on the pace of rollout of fibre networks, and on the take-up of those networks. 
The Government expects that switchover could happen in the majority of the country by 2030, but it says the timing will ultimately be dependent on the pace of fibre roll out and on the subsequent take-up of fibre products.
Key measures proposed in the Government's national long-term strategy for UK telecoms include mandatory full fibre broadband for all new build homes and a new priority to connect hard-to-reach rural areas. 
The new approach is aimed at driving large-scale commercial investment in the fixed and wireless networks that are 'vital' for the UK to remain globally competitive in a digital world.
The FTIR, announced as part of the Government's modern Industrial Strategy, proposes the changes that are needed to give the majority of the population access to 5G, connect 15 million premises to full fibre broadband by 2025, and provide full fibre broadband coverage across all of the UK by 2033. 
DCMS Secretary of State, Jeremy Wright (pictured) said: "We want everyone in the UK to benefit from world-class connectivity no matter where they live, work or travel. 
"This radical new blueprint for the future of telecommunications in this country will increase competition and investment in full fibre broadband, create more commercial opportunities and make it easier and cheaper to roll out infrastructure for 5G.
"The FTIR's analysis indicates that, without change, full fibre broadband networks will at best only ever reach three quarters of the country, and it would take more than 20 years to do so. It also indicates that 5G offers the potential for an expansion of the telecoms market, with opportunities for existing players and new entrants."
Sharon White, Ofcom Chief Executive, said: "The Government and Ofcom are working together, and with industry, to help ensure people and businesses get the broadband and mobile they need for the 21st century."
The FTIR will drive competition and commercial investment in full fibre networks across as much of the UK as possible. 
According to Government figures the UK has only 4% full fibre connections and lags behind many of our key competitors Spain (71%), Portugal (89%) and France (28%).
Responding to today's announcement an Openreach spokesperson said: "We're ambitious and want to build full fibre broadband to 10 million premises and beyond, so it's vital that this becomes an attractive investment without creating digital inequality or a lack of choice for consumers and businesses across the country. 
"As the Government acknowledges, the economics of building digital infrastructure remain challenging for everyone, and we believe a review of the current business rates regime is necessary to stimulate the whole sector."
CityFibre's Director of Strategy Mark Collins stated: "The Government decided once and for all to leave copper behind and commit the UK to a full fibre future.
 
"The Government's plans to deliver nationwide full fibre include a welcome commitment to creating a level-playing field, ensuring greater transparency from the incumbent and delivering a stable regulatory environment for investment. 
"However, it is critical that the consumer is at the heart of this fantastic opportunity from the start, as this is the key to unlocking demand. 
"That means avoiding price rises, ensuring switching between networks is simple and ending the years of misleading 'fake fibre' advertising. 
"Getting both sides of the equation right is key to ensuring millions of homes and businesses will benefit. We now need to see the Government and Ofcom push these plans through."
Key recommendations from the FTIR include:
• New legislation that will guarantee full fibre connections to new build developments;
• Providing Operators with a 'right to entry' to flats, business parks, office blocks and other tenanted properties to allow those who rent to receive fast, reliable connectivity, from the right supplier at the best price;
• Reforms to the regulatory environment for full fibre broadband that will drive investment and competition and is tailored to different local market conditions;
• Public investment in full fibre for rural areas to begin simultaneously with commercial investment in urban locations;
• An industry led switchover (from copper to full fibre) coordinated with Ofcom;
• A new nationwide framework which will reduce the costs, time and disruption caused by street-works by standardising the approach across the country;
• Increased access to spectrum for innovative 5G services
• Infrastructure (including pipes and sewers) owned by other utilities such as power, gas and water, should be easy to access, and available for both fixed and mobile use;
• Ofcom to reform regulation, allowing unrestricted access to Openreach ducts and poles for both residential and business use, including essential mobile infrastructure;
• Alongside the FTIR, Government has also published a Digital Infrastructure Toolkit which will allow mobile networks to make far greater use of Government buildings to boost coverage across the UK.