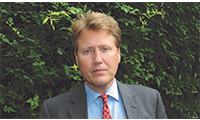 Claiming tax credits for research and development could save channel companies much needed cash post the Covid-19 lockdown and there's now free advice on hand for those keen to explore the opportunity. 
R&D specialist DataFox has set up a knowledge hub for telecoms business owners where they can talk to specialists about the projects they are currently working on and seek guidance on how they should plan claims. 
"This is important, as the costs that qualify for an R&D claim need to be properly apportioned," said DataFox founder Jonathan Leefield. 
"We set telecoms businesses up with a system where they can apportion costs monthly, knowing they can get a proportion of them back if the claim is accepted by HMRC. 
"Budgeting is critical in these difficult times so companies can better prepare by including a credit on their monthly figures, showing what R&D means to them in terms of rebated costs which effectively means lower costs."
Leefield believes many innovative companies still face some of the same challenges when it comes to organising their R&D claim. 
"Accountants given the task don't understand R&D enough in terms of project eligibility and often under-claim. This happened to a telecoms plc we now represent whose prior claim through their accountant was a tenth of what it should have been," he said.
"Also, telcos that work with R&D consultants often end up doing a lot of the work themselves and often suffer because claims are left to the last minute at the end of the financial year. This creates problems for companies with tight resources and directors without much time who end up putting a claim together in a rush."
DataFox do not charge for the services it provides. "We take fees from a successful claim on a no-win, no-fee basis which keeps everything simple and hassle-free," added Leefield.