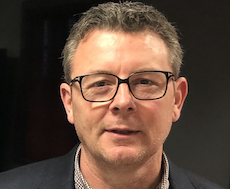 Rocked by Avaya's fall into Chapter 11 Atrium soon bounced back and now, with the arrival of investor Barry Tuffs as MD and bolstered by new shareholder SmartTasking.com the firm has turned the dial up on a phased growth plan.
In need of a shot in the arm rather than radical surgery, Atrium is in revival and expansion mode as Tuffs targets a doubling of revenues this year, a 100 per cent hike in staff numbers and the tripling of monthly service revenues. This first phase expansion plan includes analysis of the channel partner landscape and assessments of new and relevant technology areas – all in preparation for strategic decisions that will anticipate the future ICT requirements of channel partners and their end user customers. To help resellers meet these demands Atrium is working with new partner SmartTasking.com which provides experts, from individuals to full teams, that sit within or remote to a business, and their expertise may be flexed up or down as required. 
When resellers profess their desire for long-term growth, chances are many of them will lack the skills to turn their vision into strategic reality. Traditional partners will only reinforce the closing walls around them and risk becoming a grim legacy of the digital transformation era unless they find a way forward. Enter Atrium, which supports traditional partners seeking a transition to UCaaS or CCaaS models based on Avaya products. "This is a fast growing area of the business and has Avaya's focus," added Tuffs. "Atrium sits behind the channel partner community offering a white labelled professional service portfolio from pre-sales, installation and support through to project management and customer life cycle management."
The new Atrium Managing Director knows more than most when it comes to channel and comms market matters. His first foray into the sector was in 1986 when he joined BT in the TAG Group. Nine months later he moved to Mercury Communications, then to Nynex and Telewest, Nortel, and latterly operated as Channel Sales Director for Avaya and Unify. He also spent three years running a BT Local Business. "All of the positions I have held, either in channel management, sales management or as the owner of a business, have given me valuable experience and an extensive network," stated Tuffs. "I understand channel partners, the complexities of running those businesses and the challenges they face. These skills and insights are critical in helping me shape the growth of Atrium."
Following the sale of his family business (a comms VAR) in 2017 Tuffs sought an investment opportunity, and existing relationships with Atrium Directors Kevin Beswick and Ian Smith meant the company was already on the radar screen. Alongside experts at SmartTasking.com Tuffs plumped for Atrium as a prime vehicle for investment and growth. "Atrium was a sleeping business that needed guidance and direction to achieve its full potential," stated Tuffs. "Atrium will evolve to deliver new service and support models and will be 100 per cent focused on the customer experience. The plan is simple – invest, grow and be the best we can be."
Atrium advanced the same message when it began its commercial life in 2007 in response to a yawning gap in the market for outsourced professional services and a business that promised to raise the customer service bar. Since then the portfolio has evolved from installation services to project management, maintenance, DECT surveys and fully managed outsourced contracts. During this time Atrium moved to larger premises with bigger demonstration and storage facilities, and kicked-off an award winning apprentice programme.
Atrium was a sleeping business that needed guidance and direction to achieve its full potential
"Atrium has always been well run with a strong cash balance sheet, but Avaya entering into chapter 11 was a difficult period," explained Tuffs. "It changed the Avaya landscape as partners moved away from the vendor in the SME sector to form new relationships with cloud providers. Atrium needed to react quickly to the shift from on-premise to cloud deployments during this period and has come through with a better skill set and growing revenues. We also needed to adapt our go-to-market service offerings to include pay-per-user for installation and service. This will continue to evolve. As Avaya came out of Chapter 11 Atrium also saw an uplift in business – a 10 per cent increase year-on-year."
Phase 2 of the SmartTasking.com and Atrium's plan is to evaluate fresh technology areas and assess the potential for developing new services or out-task propositions that match the channel's requirements. "That could involve replicating what we do with Avaya in another vendor portfolio or move into the security market," explained Tuffs. "There are many new trends and technologies that we are tracking – automation and AI in the contact centre and the integration of software to ensure compliance and better levels of customer service. Security is a massive growth area, accounting for large slices of the customer budget."
Tuffs is also landscaping the channel community to identify partners who would benefit from Atrium's portfolio. "Partner engagement is likely to evolve from a simple installation or support service to offering a tailored out-task service that allows partners to focus on core skills," he stated. "In many cases strategic relationships will form where Atrium becomes front and centre for key partners."
Atrium's service model will develop to encompass not only the Avaya per-user model but a 24/7 365 bespoke all-encompassing service for partners. "We have an investment and growth plan that requires good people with the attributes and ethics to work within our organisation," added Tuffs. "Good people are still hard to come by – you do kiss a few frogs."
By leveraging the SmartTasking.com team, in addition to Tuffs's expertise, Atrium is benefiting from 100-plus years of strategic experience in ICT channel and professional services. So it would be wise to lend an ear when Tuffs spills the beans on where he sees the greatest opportunity. "The mid-market is becoming increasingly competitive and customers are more demanding from their suppliers," he commented. "They implement technology quicker, make decisions faster and adopt quicker. This means that VARs and SIs will need to evolve quickly to meet these requirements if they want to compete in this large sector. They will need to become experts in some elements of the customer engagement and fulfilment process, but will certainly become more dependent on specialist partners to deploy and service the complete end-to-end solution. Atrium will evolve to provide these services."
The growing complexity of customer demands, compounded by greater levels of integration, automation and bespoke software builds ultimately means that the channel community must, as a priority, consider how to support this end user environment. "Will a traditional skilled engineer be able to handle these requirements? No: They will undoubtedly become better skilled – and more expensive – but there will be a greater need to out-task the service support and delivery to enable the partner to compete," said Tuffs. 
"Atrium will fill that void with a multi-skilled in-house and connected community of specialists through SmartTasking.com. We will develop a service and support portfolio that allows partners to take small steps prior to leveraging our full service as a white label – an area where SmartTasking.com already excels."
Just a minute with Barry Tuffs
Role model
My wife Jane – a superstar! Business leader, successful entrepreneur, coach and loving best buddy
What talent do you wish you had?
To run a 10K in under 45 minutes. I am currently five minutes off that target. And to play the guitar like Eric Clapton or Dave Gilmour
What do you fear the most?
Liverpool not winning the Premier League this year
Tell us something about yourself we don't know
I am in the middle of my latest challenge – to visit all 50 of the US States – 23 more to go!
Name three ideal dinner guests
Bill Shankly, the legend of Liverpool FC; Margaret Thatcher who shaped the UK through the 80s into the 90s and transformed our economy from industrial to service-led; and John Paul Getty, the ultimate businessman, ruthless and brilliant
Lessons learnt
I have made some big mistakes, but I am a great believer in mishaps and setbacks being an opportunity
Your main strength and what could you work on? 
Adaptability is one of my greatest strengths. Change is an opportunity to do things better and I embrace this. But I need to be more tolerant and less vocal at home
How would you like to be remembered?
A channel advocate and champion. An individual that did his best to support his family and colleagues
Name one thing you couldn't do without in your job
The ability to listen to other people
Best piece of advice you have been given?
Coach, coach, coach. And always help others
What possession could you not live without?
My watch – a business and personal essential. You can tell a lot about somebody from their watch
Give one example of something you've overcome
A fear of spiders
If you weren't in comms what would you be doing?
Running a gin and whiskey themed bar in Cheshire
What's the biggest risk you have taken? 
Leaving a great job and setting up a business. The house was on the line with the bank, no regular wage and a family to support. Best thing I and then Jane ever did, it allowed us to take control of our lives
How do you relax when not working?
Running and exercise, and socialising with family and friends
Industry bugbear
We need better self-regulation. There are some serious people and businesses in the channel that don't have the best interest of the customer at heart 
Top tip for resellers
A setback is an opportunity to do things differently or better