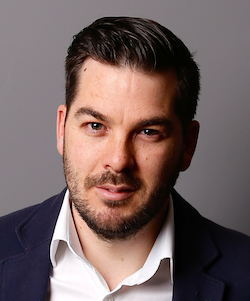 Xelion's intention to become API-centric has taken leaps forward with the launch of its biggest upgrade in four years.
According to UK MD Dave Reynolds (pictured) Xelion 7 delivers new features and improved functionality while providing a springboard for future iterations of the firm's hosted comms solution for which improved integration capabilities will also feature strongly. 
"Xelion 7 sets the foundation for future releases and enhancements as the platform becomes fully API driven," he stated. 
"A major focus for the Xelion development team in 2019 will be the continued integration into Office 365 and other Microsoft applications such as Power BI."
Among Xelion 7's highlights, noted Reynolds, is a new desktop application built on the Universal Windows Platform (UWP) architecture that sets the foundation for Xelion's ongoing integration within Windows and the Microsoft ecosystem. 
Xelion has also updated and enhanced Android and Apple iOS apps.
 
Xelion's open platform (operated via a single user licence model) brings improved admin tools, new training modules including Tech Introduction, Tech Advanced, Business Intelligence and Sales modules. 
"Xelion 7 is a positive step-change," added Reynolds.
 
"Upgraded reporting packs and query tools are included to improve analytics for customers seeking detailed business intelligence. 
"For contact centre operations, upgraded wall boards now support formulas and KPI information at no additional cost."
 
Reynolds also noted that improved call recording storage functionality enables synchronisation with third party storage drives.
"Call recording storage has been a major pain point within the hosted voice market," he added. "There is a clear trend that customers want to record more calls and want to keep them for longer. 
"Partners constantly feedback that in the past both the unpredictable storage amounts that customers will need, and associated costs made both quoting and management a major challenge. 
"We have solved this problem in a way that gives the customer control of how and where they want to store the calls."