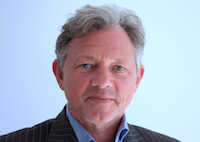 The appointment of Voiceflex as Atos' first Unify Cloud Service Provider is a breakthrough for the business , says Sales and Marketing Director Paul Taylor.
Via the tie-up Voiceflex will have access to two cloud offerings from Unify, both of which are built on a monthly recurring revenue model. These will be sold alongside the company's existing Nebula hosted solution. Unify's Circuit collaboration application will deliver digital transformation to organisations of any size and will be able to connect to existing Voiceflex offerings as an upsell for its partners. According to Robert Wiles Unify's VP Channel Sales for UK&I, Circuit will also 'unlock a huge opportunity in the overall team collaboration market' which is predicted to grow in double digits until 2022. 
In addition, Openscape Cloud, Unify's UCaaS solution will offer Voiceflex partners a carrier class voice layer. "Openscape Cloud will be wrapped together with Voiceflex's SIP offering," said Wiles. "This makes the joint proposition commercially aggressive, margin rich and simple to order and deploy. Voiceflex partners can access all of this with no hassle, no vendor accreditations, no billing engine requirements and get on with the business of making money."
Taylor is confident his company's focus and understanding of the cloud and SIP connectivity has given it the edge in helping channel partners address new markets that will open up as simple, fully integrated WebRTC and cloud telephony solutions gain in popularity. "Circuit is not a solution people are going to be phoning resellers about because it moves very, very close to AI," said Taylor. "Channel organisations are going to have to push this application through to the marketplace and they will need to 'get it'. 
"It means, if I wanted to, I could just get my mobile phone and say 'Hey Siri tell Circuit to call so-and-so', and it would call them over the web at no cost. The beauty of it is, if you've got a start-up that says, 'I just need two extensions, and I don't want to talk to the outside world yet, I just want to talk internally', they can download it free of charge. If they then said, 'OK, I want to start talking to the outside world', we just add the voice element on to it. They can download the application on their mobile, onto their PC, anywhere, and you don't need a handset. 
"Or, if you want to have a handset, you can. What's more, if you're sitting at home, you've got your trendy office and you've got your little Amazon Dot there, you can actually make and receive telephone calls through that. Imagine the change that will bring in the way resellers go to market?"
Taylor believes the decline in the voice market means resellers will have to add value and start selling collaborative solutions on a subscription model to replace lost revenues. "Unify's Circuit and OpenScape Cloud applications turn hosted telephony on its head," he commented. "The problem is nowadays that the voice market's decreasing and a lot more organisations are using applications such as Microsoft Teams and Slack for communicating. What Circuit does is take all of these applications and dump them in one particular file so you can actually follow a conversation all the way through. 
"Let's say I was working on a solution for a reseller that was looking to actually sell a telephone system. It might be me that was needed, it might be a colleague that was needed, it might be the account manager. I can actually bring all these people into the Circuit application and then, if I want to do a conference call, I just hit one button. If I want to recall them, I just hit one button. The simplicity is mind blowing."
The appointment of Voiceflex is a departure from Unify's established go-to-market approach which has traditionally been through distribution and select partners, as Wiles explained: "Unify is committed to being a 100 per cent channel business and that strategy requires different indirect models. We have our distribution partners, VAR partners and Tier 1 SI/SP partners. The decision to on-board Voiceflex in this unique manner is to round out our indirect GTM with a partner that is purely focused on cloud, has a significant reach in UK&I and can add value to our portfolio. The CSP model allows Voiceflex to have a predictable commercial model, but rewards investment in skill sets and growth. 
"I constantly see hosted telephony as a race to the bottom in terms of price and very much a 'me too' offering. Voiceflex and Unify, together, add back value into this market but with a truly differentiated offer. Our joint proposition isn't another 'hosted telephony' offer. It's designed and built for any size of organisation that needs to undertake digital transformation. Our recently launched 'workUtopia' campaign identifies that the future workplace isn't going to be the same one we know today with AI, Industry 4.0 and The Gig Economy being three examples of how times are changing."