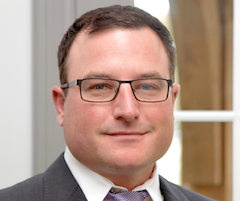 With poor change management there will be frequent and widespread outages like the one that recently affected Three network customers.
That's the view of Casey Zandbergen, Head of Global Strategy at ITRS Group, which specialises in creating operational resilience technology for enterprises in demanding environments.
"The past 20 years have seen astounding leaps in the field of telecoms, with very little regulatory intervention," said Zandbergen. "We've reached a critical point where the industry is so enormous and far-reaching in its scope, with an incredibly high number of low volume transactions occurring every millisecond, that it's simultaneously central to everyday life and inherently vulnerable.
"With new services and adjustments coming online all the time and in an industry that has poor change management across the board, you've got a recipe for frequent and widespread outages.
"Significant human resources have been thrown at the IT departments of leading telcos up to this date. However, it's simply not a problem that can be solved by the people within the IT team alone. Change needs to come from the top down. The c-suite must commit serious investment to data analytics and estate monitoring technology.
"With many millions of different, disparate data points all flooding in at the same time, in order to draw an accurate conclusion of the estate environment, manual processing is inadequate, and the right technology is vital.
"By onboarding a comprehensive estate monitoring system, telcos can suppress the white noise and home in on just what's valuable – the hidden red flags. In this way they can gain insight ahead of time and pre-empt such "technical failures", mitigating both the reputational and financial damages associated."