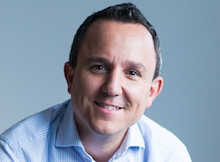 FluidOne's Virtual Core solution overcomes network migration challenges and builds long-term partner business value, says Channel Sales Director Henry West (pictured) and Edward Reay, Account Manager & Product Specialist.
FluidOne's Virtual Core proposition releases the constraints heaped on partners shackled to outdated infrastructure and legacy relationships, according to West. "In one area after another Virtual Core overcomes migration issues," he said. "Each Virtual Core partner is treated like a single network, and all of the infrastructure is managed and supported by us, so little technical knowledge and investment is required. Partners have their own realm, their own IPs and access to our carriers, and we can bring their hosted services on-net to support QoS or other application delivery services."
In practice, FluidOne provides customers (such as City Talk and Premier Choice which have completed realm swings) with a customisable instance of Platform One, its core network. "Typical partners will be looking for their own realm if they don't already have one and need to apply for an IP range," explained Reay. "We host the realm and IPs and manage the internal infrastructure and in-life experience, while our customer facing portal, DASH, puts control into the customers' hands." 
Virtual Core has been designed for a variety of partners (with a base of 500 to circa 20,000 connections) who are either seeking to scale their connectivity estate; looking to acquire and have a need to lift and shift multiple connectivity bases to a single point; are wanting to consolidate their supplier relationships with a single provider that offers access to the latest product sets; are developing their own last mile fibre footprint and need a low entry cost to a resilient software defined core network; and partners looking to maximise their exit value with a future sale in mind.
Virtual Core is as much a nudge towards common sense as a liberation from legacy network constraints
In all of the scenarios outlined above, Virtual Core is as much a nudge towards common sense as a liberation from legacy network restraints, delivering regeneration and empowerment, says West. "Consider the legacy DSL issue faced by partners," he noted. "We have seen the impact on resellers when carriers go through change. There may be a significant decline in operational support, a lack of investment in new technology which reduces upsell opportunities to new services, while low investment in the network creates service issues and impacts the quality of the OTT service being delivered.
"Without their own realms and IPs the process to move a DSL base is painful for partners. In most cases a site visit is needed, a change of username and password. The cost is too high, so resellers are forced to live with and manage the pain. 
"Virtual Core overcomes these challenges. It's the reseller's realm, their IPs and they have autonomy over their customer base. This gives control and flexibility to our partners, provides independence and enables them to deliver on-net connectivity to underpin their OTT services. Furthermore, and as a sign of our confidence in the network, if partners wish to migrate their estate away from FluidOne they can do so with the same ease as joining us."
FluidOne aggregates 30 carriers and suppliers into its Platform One software defined core network, which has 18 PoPs that are currently running at 25 per cent capacity, and underpinning propositions in Ethernet, the IoT, broadband, mobile, Internet, Wi-Fi, cloud and hosting services – all accessed via the in-house developed DASH portal. 
"Running your own network is expensive," added Reay. "New DSL technologies such as G.FAST and FTTP are bandwidth hungry and resource heavy so are likely to cause additional spend to upgrade legacy hardware core network infrastructure. Again, some partners are seeking to reduce overheads and are looking for a provider that gives the same benefit without the capex overhead and cost of managing the network."
It is not just about cost savings. Strategic paralysis also stands across the path of growth, claims West, who argues that the autonomy and flexibility offered by Virtual Core will be a boon to partners. "With their own IPs and control of the connections that sit within their customer base our partners are free to grow," said West. "And they are not beholden to a single supplier's product set. 
"We enable  partners to host their own OTT services and deliver our full connectivity product set on-net. Where customers choose to partner with a third party for OTT services we can PoP the data centre and again deliver our connectivity on-net. The Virtual Core proposition is primed for application delivery, and we are seeing OTT providers benefit from having an on-net presence in areas like QoS and latency."