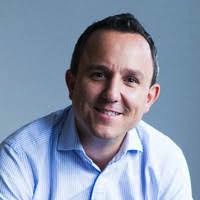 Following strategic investment in a refreshed channel proposition resurgent KCOM is giving partners the flexibility and agility they need to underpin and support their value added services.
KCOM has emerged from a period of strategic adjustment far stronger in its ambition and capacity to deliver on all fronts - and in relation to the comms channel, with an approach carefully calculated to meet the needs of partners under its new unified National Network Services (NNS) team. "We've brought together our national connectivity and wholesale call management solutions within a single team, giving customers access to our full product set, one point of contact and a single customer experience," commented Iain Shearman, Director of KCOM's national network services and partner channel operations.
One of the benefits of bringing together a siloed organisation has been a better offering to the comms channel, according to Henry West (pictured), Head of Channel. "With a single, joined-up strategy from product and propositions through to sales and in-life support, we are much better able to work collaboratively to bring new products to market than in the past," he explained. "Today, no matter what your route into KCOM you get access to one, complete offering. That's great for our channel partners because it means we can pull on the best resources and skill sets to help ensure we're delivering market-relevant solutions."
KCOM's vision is clear on how channel partners should adapt to what is already happening in the market. "Our role is to help partners work out how to differentiate in markets that are increasingly commoditised and where value is harder than ever to come by," said Shearman.
The response to this question is a two pronged plan that shows KCOM is again a serious channel player, increasingly focused on working in close collaboration with partners. "We have created two business models," commented Shearman. "One that serves our large service provider partners and offers education and support on our product set, and also brings an opportunity for these partners to develop bespoke propositions by using our APIs.
"Through working collaboratively with their marketing department to create tailored campaigns we enable partners to incorporate the value they see in our solutions into an existing service, or do something different that we haven't thought about like approaching a new target market or creating unique bundles.
"The second model is focused on our resellers who want to grow sales of more traditional volume services like Ethernet and fibre. We have ensured we're market competitive on these products and plan to strengthen our portal and pricing tools. This will reduce operational impact and speed to consume, while offering a wider choice of access technologies with an improved level of operational support."
As well as joined up operations and a clear market vision KCOM says its wealth of experience is sure to support its resurgence in the channel space. "We're seeing a renewed focus and interest in high speed, low cost access services," added West. "This is where our strength and heritage lies, so partners can take advantage of this knowledge and expertise as well as make the most of our decades-long commitment to voice services. Just as important, the connectivity market is moving fast and with technologies like G.Fast, FTTP and SoGEA we need to operate differently and provide a new level of service that underpins partner requirements."
KCOM's project to streamline operations and rejuvenate its strategy was driven by the need to collaborate far more closely with business partners. The result is a big investment in developing knowledge and expanding the capabilities of teams across all services. "We're building a bigger and stronger Account Management team that's geographically aligned to partners so we can fully integrate our account team into partner sales organisations," added West. "Why? Because it's not just a sales conversation any more, it's about smart marketing, operational improvements and product integration. To stay relevant, we needed to adapt and incorporate partners into the business, and our new strategy supports this critical imperative."
Creating the conditions for close collaboration between account managers and partners also helps KCOM to formulate and support integrated marketing campaigns for API-based solutions targeted at specific vertical markets. "To deliver this transformation we've invested in our core network services capability and made sure we are relevant, flexible and agile enough to support our partners' growth today and in the future," added West. "We now have a refreshed core network that in the future will allow our customers to move to the world of software defined networking. This will also open up and change the way our partners can deliver applications to their customers using our service capability."
A powerful network has been developed behind the scenes with 23 next generation nodes enabling KCOM to migrate existing services to the new platform. "Our network footprint brings us closer to our customers and creates proximity when deploying the network and public cloud to exploit hybrid cloud environments," said Shearman. "We have also improved scalability and agility and can address changes in business needs quickly for partners. That will manifest itself through a more attractive commercial model, moving away from fixed contracts and capacity."
Other areas of investment include Myriad, KCOM's inbound call management platform, and its multimillion investment in a new centre for Customer Service Operations which centralises the technical services and support teams. Meanwhile, KCOM's investment in full fibre broadband in the Hull region is in the final phase of deployment. Hull is already the most fibre rich city in the UK and by March 2019 KCOM's entire Hull and East Yorkshire network will have access to ultrafast speeds. "Since refreshing our wholesale proposition partners can now consume these services and gain full reach across the UK to deliver access circuits," commented West.
KCOM also has a next generation voice transformation plan under way, noted Shearman. "This sees our System X estate being retired by the end of 2019," he added. "We have more than 140,000 consumer and business subscribers in Hull and East Yorkshire but this is part of our investment and transformation programme that delivers services to a converged IP world while supporting service integration."
The developments discussed in this article represent a new dawn not only for KCOM but for partners who will benefit from its new approach and investment. "Everything we're doing is to provide our partners with flexibility, longevity and agility to support and underpin their value added services," affirmed West. "It's not just about our sales relationship, it's about supporting partners' marketing, technical and operational teams. We're in it for the long run and want to demonstrate that while we have the benefits that come from having scale and being long established, we are also agile and able to move quickly in support of our partners' needs."