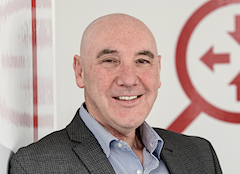 Commsworld aims to near-triple the size of its dark fibre estate by connecting to more than 20 UK cities including Manchester, Birmingham, Leeds and London.
The Edinburgh-based comms provider is extending the reach of its national optical core network following access deals to long distance fibre networks from CityFibre and Zayo.
Under the contracts, which run for 12 and 10 years respectively, Commsworld will add over 2,000kms of dark fibre to its existing 750km of on-off-net metro Ethernet tails in what is the largest investment of its kind in the company's history.
 
Commsworld CEO Ricky Nicol said: "This network expansion takes us from a predominantly Scottish-centric provider to a UK one, and is a milestone in our long-term strategy to take the business to that UK level, opening up many more possibilities to us to transform the amount of business we will do south of the border.
 
"Previously outside of Scotland we've used fibre networks owned and managed by others, but this development means we have full control, and the bandwidth available is only determined by the equipment we use on the end of the fibre.
"Working with our established SI partners and in conjunction with G-Cloud 10 and other framework accreditations gives us the opportunity to significantly grow revenues across England."
 
Nicol also noted that the DWDM network Commsworld will build to light the fibre will be capable of four terabits per second from the outset.
 
Commsworld will open another 30 PoPs, mainly in data centre facilities across the UK as it targets new business in the private a public sectors.
The deal sees Commsworld bring 10 of CityFibre's gigabit cities fully on-net while the contract with Zayo delivers on-net access to its London metro network and the option to use Zayo's subsea links to the USA and mainland Europe.
Commsworld also has offices in Glasgow and Aberdeen and employs over 100 staff.