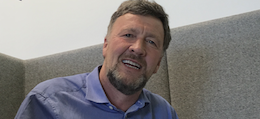 Beech Tree Private Equity backed Wavenet is set to accelerate its buy and build strategy having refinanced its banking facilities and raised a £75m acquisition war chest.
The new unitranche facilities are provided by Ares and the super senior facility by RBS.
Beech Tree supported the £35m MBO of UC provider Wavenet in August 2016 since when the business has completed four acquisitions and doubled in size. 
CEO Bill Dawson stated: "We set out a couple of years ago to build a standout business in the sector with leading cloud-based unified communications solutions. 
"Our progress to date has been substantial and the pace of growth has enabled us to provide better opportunities to our clients and staff. 
"We now have the firepower to continue the story with further deals in the not too distant future."
Paul Franks, Managing Partner at Beech Tree Private Equity, added: "This new facility provides the capital to continue the build-up of this technology-led company by adding quality businesses that complement its converged data, voice, cloud, security and mobile offerings."
Solihull-based Wavenet was founded by Chris Jones in 2000 and three years later Dawson invested in and joined the business.
Today the company boasts a proprietary carrier grade network with a broadening product set, especially in UC and IT services.