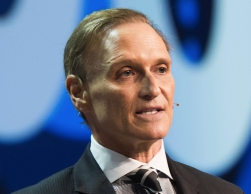 In a move designed to ratchet up organic and acquisitive growth ConnectWise has been acquired by PE firm Thoma Bravo for an undisclosed sum. ConnectWise founder and CEO Arnie Bellini (pictured) takes an advisory role while President and COO Jason Magee becomes CEO. 
Magee has more than 20 years industry experience working with MSPs and VARs and has pledged continued investment in partners. 
According to Bellini the seeds of a sale where sown five years ago but the deal clincher, said Bellini, was Thoma Bravo's experience in Software-as-a-Service technology. 
"ConnectWise and Thoma Bravo have co-created a multi-year strategy that is aligned with our mission, vision, culture and partners," said Bellini.
"With this new relationship we plan to accelerate our partners' success worldwide."
Magee joined ConnectWise in 2011 and became COO in 2016 since when the company has experienced a 21% cumulative annual growth rate with more than 81% growth in EBITDA.
Magee stated: "Our growth has been founded on deep interactions with partners through our IT Nation events and peer groups. We will continue to invest in our partner community. 
"Partners can expect innovative cybersecurity solutions, advanced education and go-to-market tools for the 'as a service' world, and a connected ecosystem to drive greater productivity and simplicity."