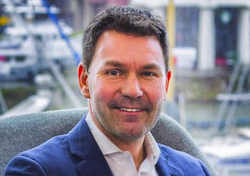 The acquisition of CNS Group by Six Degrees provides a boost to its cyber security services portfolio and adds over £7m annual revenues while upping staff numbers by circa 50 heads.
London-based CNS provides security consultancy, compliance and managed services to public and private sector organisations including businesses operating in regulated markets and FTSE 100 companies. 
 
"The increasingly complex cyber security threat landscape is a major challenge for businesses that struggle to align IT resources against the risks they face," said David Howson (pictured), CEO, Six Degrees. 
"Existing clients want to place more of their IT estate with us and security is a vital part of the picture. CNS Group enables Six Degrees to offer a broader set of cyber security services."
CNS Group CEO Shannon Simpson added: "Working with Six Degrees will enable us to bring our accredited security offerings to all of the services it provides."
Six Degrees will provide Government accredited managed security services through CNS Group's Cyber Security Operations Centre. Six Degrees will also deliver CNS Group's Cyber Security Maturity Benchmarking model, Aegis, into client sites. 
"This benchmarking toolset brings context and understanding at senior management level of the risks that businesses face from a cyber security perspective," explained Howson. 
"It also enables clients to understand their security needs in granular detail, helping them to gauge how and where to most effectively spend budget."