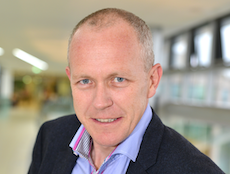 A significant phase of growth beckons Whiteley-based Onecom following a five year £30m funding deal from HSBC UK. Onecom CEO Ben Dowd said the fund raise will speed up its preparations for expansion with investments planned for systems and teams as it embarks on a five year enlargement plan.
Dowd also hinted that acquisitions form part of the strategy.
"Initial projects include upgrades to IT systems to scale them for future growth, increased use of AI to support customer service teams and a boost to local and regional resources at alevel," he stated.
"The funding also strengthens Onecom's ability to maximise the opportunities presented by consolidation in the mobile and fixed line marketplaces."
Anthony Reed, HSBC UK's Head of Corporate Banking for Hampshire & Dorset, added: "Onecom has created a strong platform for growth. Our local team, led by Ben Hyslop, have worked closely with Onecom to create a tailored finance package to best support its expansion strategy."
Onecom has ten regional offices including Cardiff, Belfast, Southampton, Plymouth, Leeds, Telford, Norwich and Brighton.
The company currently manages nearly 100,000 business customers.