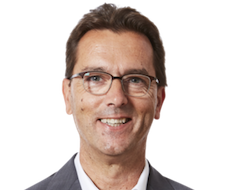 NFON's 17m euro acquisition of Deutsche Telefon Standard based in Mainz, Germany, adds circa 50,000 seats, boosting the total customer base to more than 355,000 seats. The deal also expands NFON's partner network to over 2,000 in Europe and increases company headcount by 65 to 280 employees.
The addition of DSL and SIP trunk solutions along with Deutsche Telefon Standard's CentrexX SIP PBX system is expected to bolster NFON's current product portfolio and augment its cloud telephony proposition in the mid-market segment.
"We want to become the number one for cloud telephony in Europe," stated Hans Szymanski (pictured), CEO and CFO of NFON. "Through the acquisition we will complement our product portfolio, broaden our customer base and open up additional sales channels by expanding our partner network."
NFON expects the transaction to be tied up during the first quarter of 2019.