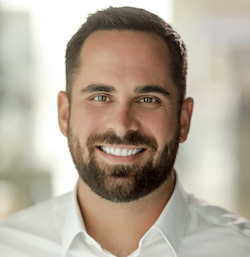 Focus Group's channel play in the primary care sector has received a boost following the acquisition of clinical systems integration software Contact Assist from Oak Innovation. 
Focus Group also sees the move as a key step towards facilitating further CRM integrations across a range of healthcare verticals.
 
The investment in Oak Innovation will enable the business to reinvest in its recording platform, Clarify.
Oak Innovation CEO William Emm stated: "Clarify will form the corner stone of our future plans. We have an outstanding relationship with Focus Group, as one of our largest partners and it made complete sense to both parties."
 
Focus Group Sales Director Rhys Bailey (pictured) said: "Focus is the largest reseller of Oak's clinical system integration software and the purchase of the software gives us the ability to control the development of the product, while expanding into new vertical markets such as dentistry and veterinary.
 
"Focus Group is already channel focused, currently accounting for 25% of our business, and we're keen to grow this. We see this investment as a way of strengthening our channel business." 
 
Contact Assist will now be available on a monthly recurring purchase model.