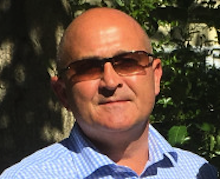 Maidenhead-based Equity Networks has acquired Eurotech Services UK in a £1m-plus all cash deal.
The acquisition, which is Equity Networks' third purchase and followed a near six month period of due diligence and negotiations, brings total group revenues to over £4m, adds a Hemel Hempstead office and prompted the formation of a new holding company, Equity Managed Services Group.
The acquisition of Eurotech, which was established 35 years ago, is the next step in Equity Networks' three year plan to reach the £10m recurring revenue milestone, a target set by the company in 2018 which also includes a focus on organic growth.
"This is another stepping stone towards building the 'go-to' managed services provider for UK SMBs," stated Director Marcos Reid (pictured).
 
"Equity has enjoyed double digit year-on-year growth since we started up as a cloud services provider in 2011. This has allowed us to make targeted acquisitions as they become available, and enables us to transition customers from old world technology to next generation cloud services.
"We have another acquisition target lined up, and will be looking for one or two more to ensure we hit our growth objectives."