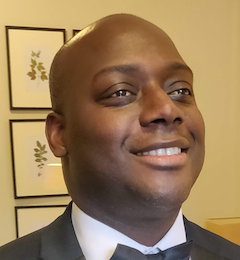 Vidicode UK has stepped in to support former Retell customers and partners following the call recording manufacturer's winding up.
Vidicode UK MD Everton Stuart (pictured) has acquired the IP, assets and goodwill of his former employer and redeployed Retell staff.
 
"Our vision is to transition customers from Retell's Sense call recording system to the Vidicode Apresa with its compliance and compatibility benefits," said Stuart. "Vidicode UK's solutions will help manage the regulatory requirements of PCI, FCA and GDPR."
"However, we appreciate that some customers will want to stick with their current system, so we will offer technical and administrative support through our team of former Retell employees."
Apresa includes screen recording, compatibility with more systems, extension side recording on 3CX and options for on-premise, cloud or hosted call recording.
 
Vidicode was established 30 years ago and operates across 30 countries.