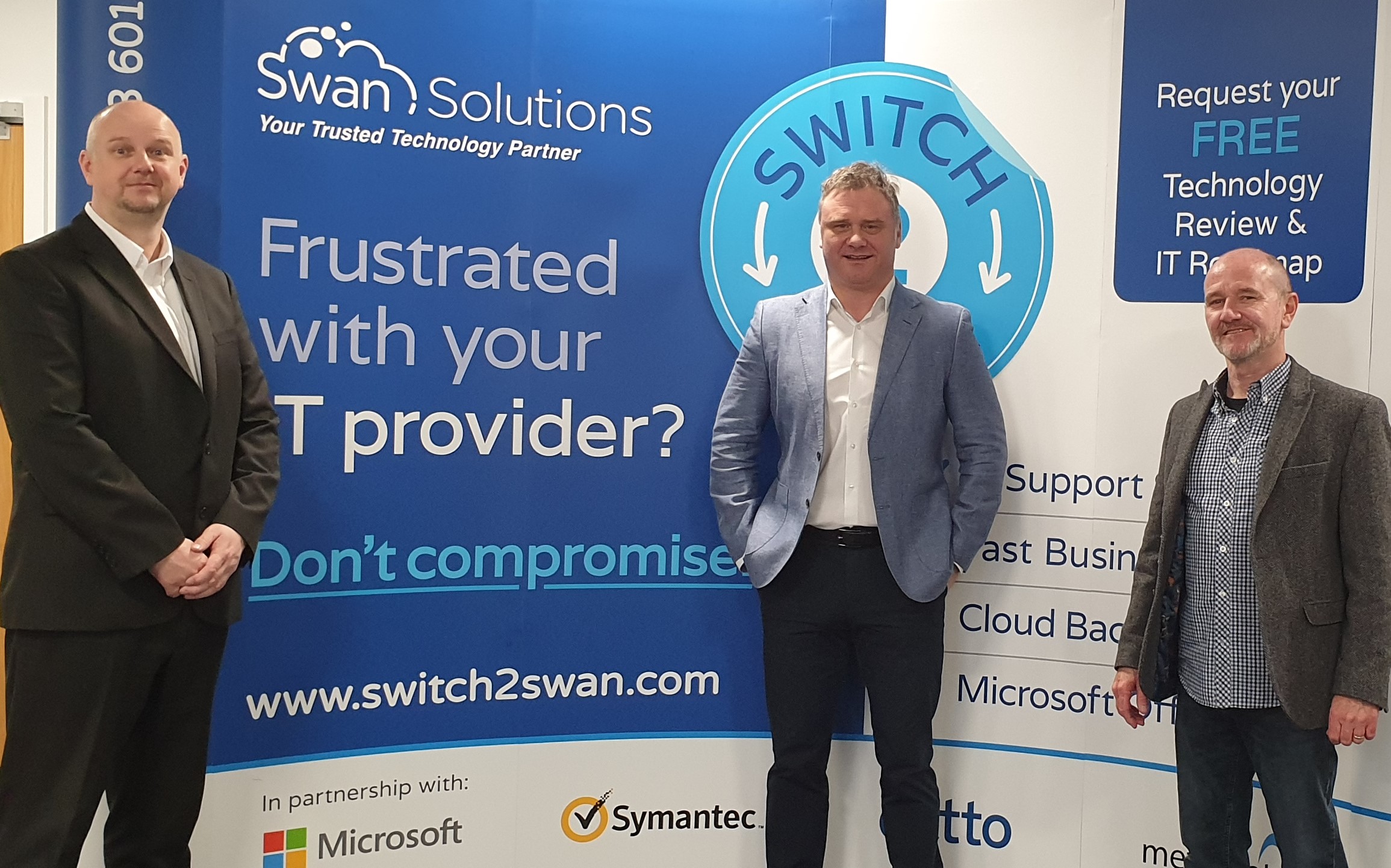 Tectrix Solutions has completed the first of a possible three acquisitions within two years as the Manchester-based business entertains the possibility of becoming a £10m revenue organisation.
The addition of Warrington-based IT solution provider Swan Solutions for an undisclosed fee brings seven members of staff and boosts Tectrix Solutions' regional presence.
CEO Les Mitty is aiming for post-acquisition revenues of £1.6m in the first year and expects cross selling opportunities to significantly drive value.
"This acquisition has nearly doubled our size overnight," he said. "We hope to have two more done within the next 20 months and I do not see why we cannot hit £10m."
Mitty also noted that Swan Solutions will retain its branding for the foreseeable future.
Pictured above: Les Mitty (centre) with Swan Solutions co-founders Andrew Horrocks (left) and Steve Nicholls (right).